Your Advantages with label.co.uk
high-quality digital printing
fit for all packaging
free shipping (EU and UK)
ideal for serialisation & inventory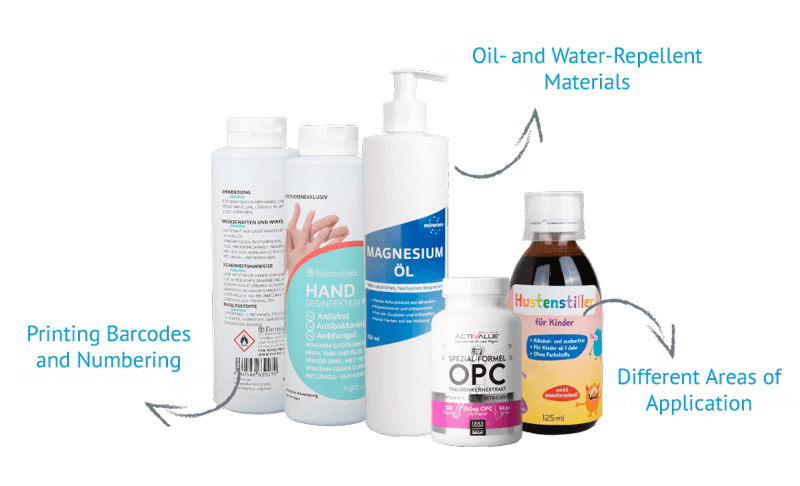 Pharmaceutical Labels for a Wide Range of Applications
Whether it's disinfectant, cough syrup, laboratory samples, raw material for drug production, or outer packaging for masks – the areas of application for pharmaceutical labels are diverse. In most cases, the products must be clearly labelled. The requirements for the label can vary greatly: from oil- and water-repellent to residue-free removability and opaque materials for sticking over. At label.co.uk you can get high-quality labels for pharmaceutical products and their outer packaging – regardless of the area of application!
Areas of Application for Pharmaceutical Labels
pharmaceutical (production)
raw material labelling
medical technology
pharmacy
diagnostics (e.g. sample labelling)
overstickering on import products
generic drugs
serialisation
inventory
shipping labels
etc.
Why Labels for Pharmaceutical Products?
Apart from the medical leaflet and the outer packaging, the label on the product is one of the main sources of information. Consumers must be able to see at a glance what the product is, how to use it, who made it, how much of the product it contains and in what form. At the same time, the label is naturally also a means of advertising and should not only inform the customer, but also visually appeal to them and convince them of the contents' quality. At label.co.uk you can therefore get your pharmaceutical labels in different, very individual shapes, on different materials and, if you wish, with a finishing touch. In terms of design there are no limits to your creativity!
These Materials Are Suitable
Labels for products in the pharmaceutical or medical sector often have to meet special requirements concerning material and adhesive. For example, depending on the product and the application, they must be oil- or water-repellent, must stick reliably even in sub-zero temperatures, or must be easily removable.
For most applications in the pharmaceutical sector, film labels made of PE or PP film are therefore particularly suitable. They are water- and oil-repellent and at the same time the adhesive is of permanent, reliable strength. These film labels are also available as a removable option with a special adhesive. This enables subsequent correction or – if desired – removal from the product without leaving any residue.
Our special material Tyvek is also suitable for pharmaceutical and medical products. It consists of a non-woven fabric made of PE fibres. The fabric is arranged in multiple overlapping layers. Thus, a particularly robust, tear-resistant and water-/oil-repellent material is created.
Another way to protect your labels from abrasion, moisture or contact with oil, is to apply a film lamination. This transparent film (matt or glossy) is applied to the label and covers the printed image like a protective layer.
Barcode Labels for Pharmaceutical Products
Barcodes, numbering or other codes are used particularly frequently for pharmaceutical products. Whether for inventory, serialisation, or as a classic barcode for retail. Thanks to digital printing, individual barcodes can be printed easily and crisply. All we need is a list of codes from which we then generate your individual barcode labels.
Protection against Counterfeit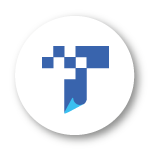 Trust in the integrity and quality of a product is a very important criterion for customers, especially with pharmaceutical products. After all, their own health is concerned in most cases.
Protect your brand from counterfeit products and increase trust in your brand with Amazon Transparency. Amazon Transparency is a product serialisation service that helps to clearly mark and identify individual products and units.
Tools and Services
If you wish to see a press-proof before placing a full custom label order you can book our proofing services.
In order to review and test our materials & printing quality most comprehensively, we recommend requesting a complimentary sample book or see the list of our standard labels online.
Look at our guidelines for label design to find all the information you need to make your artwork print-ready. Use our artwork templates and create print-ready artwork.
Questions?
We're




here to

help!