Hello Brands & Businesses!
Custom Labels on Rolls for Organisations of All Shapes & Sizes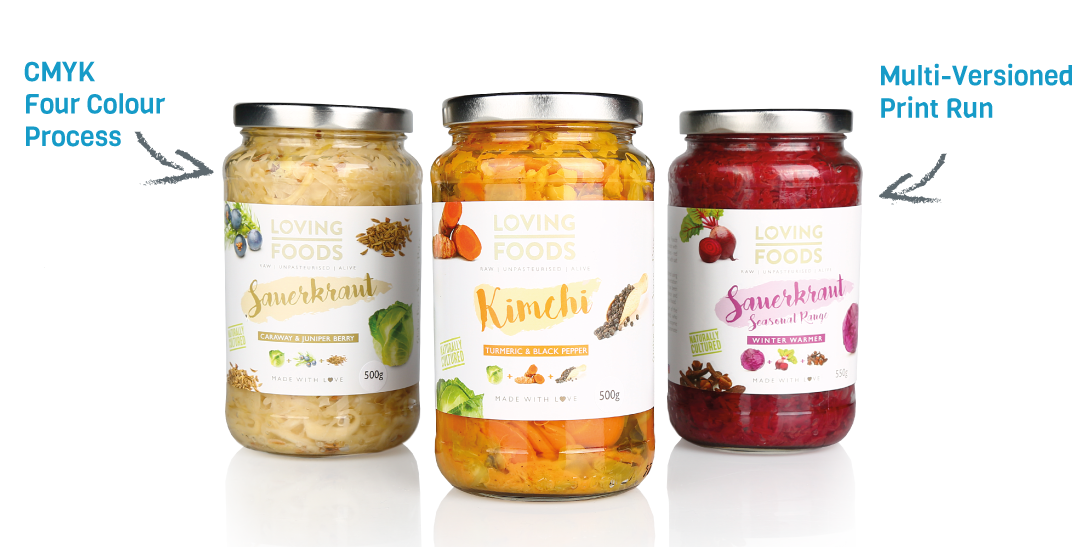 Food Label Printing
Food Labelling Legislation
How are Food Labels Applied?
Materials, Shapes and Printing
What Needs to be Considered when Producing Freezer-Grade Labels?
Quality and quick delivery
Food Labels FAQs
All of the materials which we offer are industry-approved and feature widely across retail shelves and online shops.
The print and protective varnishes allow for both refrigerated and modern logistics environment; no running inks or scuffed labels. The industry standard permanent adhesive also means your custom printed labels won't be falling off anytime soon.
Finding the most appropriate material is more a question of which material best compliments your brand and this is a question which you must answer. Make the decision easier and request one of our Sample Books.
We do not have a minimum order quantity as such.
Due to the nature of roll label printing production methods, we advise that 1,000 pieces as good starting point. This ensures you receive a sensible cost per label.
More than one product; all labels are same size:
Perfect, digital label printing will allow us to print all your labels in the same production run and keep things extremely cost-effective.
More than one product; labels are different sizes:
Where label sizes differ, we will require additional cutting tools and machine set-ups. Essentially each size of label will be treated as a separate print run.
Tools & Resources:
Questions?
We're




here to

help!

Resources & Good To Know: