Your Advantages with label.co.uk
all shapes and sizes
durable
free delivery in EU and UK
fast turnaround
express production
versatile
tear-resistant and water-repellent
stron, permanent adhesion
dirt- and temperature-resistant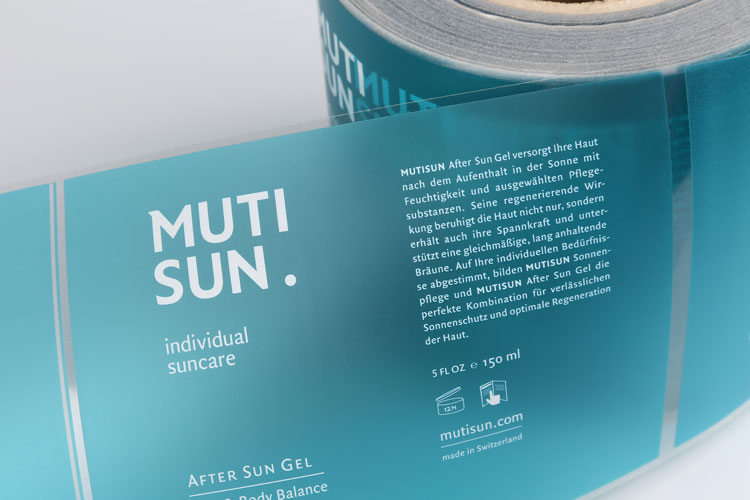 Film Labels – Robust and Versatile
Self-adhesive, transparent PP (polypropylene) and PE (polyethylene) film labels are particularly popular in the cosmetics industry because film labels made of vinyl combine durability and aesthetics. They are resistant to oil and water, which cosmetic products do come into contact with during use. However, the areas of application vary depending on the material and the requirements. Vinyl labels are also used, for example, in labelling chemical products.
Advantages of Vinyl Labels
Compared to paper labels, vinyl labels are more robust, tear-resistant, water-repellent and dirt-resistant. They are used where the strain would be too great for paper labels. The hard-wearing film labels can be used in a variety of ways and are resistant to oil, water and various chemicals. With PE labels, you can be sure that customers can still read your product information even when it is wet. Another advantage is that the labels can be applied to the container before filling.
PP or PE Film?
At label.co.uk you can get film labels as polypropylene film (PP film) and polyethylene film (PE film). Here is a comparison of the two variants:
PP film is tear-resistant, heat-resistant and can be easily finished with hot foil stamping, protective varnish and film lamination. PP film is available in two thicknesses: With a thickness of 60 mµ, we stock the PP film in matt and in glossy, and with the thickness of 90 mµ it is available as a glossy version. PP film is also available as a transparent film with 50 mµ.
PE film, on the other hand, is not tear-resistant or heat-resistant and hot foil stamping is also not possible on this film. However, film lamination and protective varnish are no problem. PE film is available in glossy white and with a thickness of 85 mµ.
Vinyl Labels with No-Label Look
You also have the option of choosing a transparent film label in the so-called no-label look. This is a transparent but printed label made of flexible polypropylene film (PP film). No-label look labels are used when you want to give your product a special, eye-catching look and make it stand out. You can also add a finishing to this material – just like paper labels – to make the label even more unique.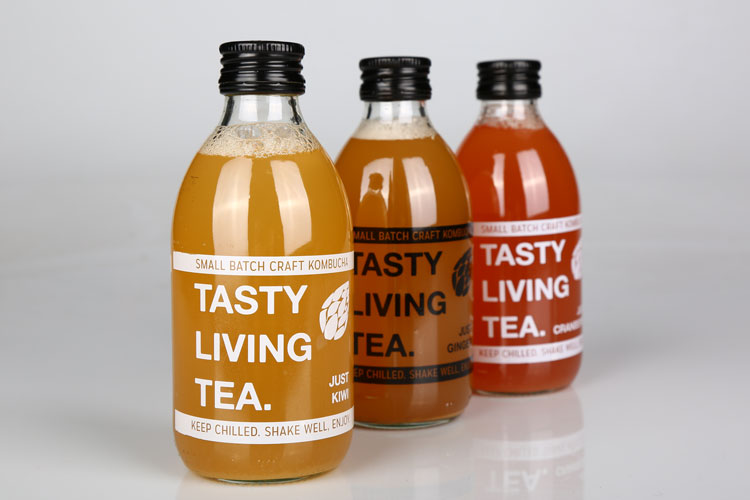 What's Next
Sample Book
Order our free sample book to get a first impression of our papers and films. You can also contact us directly by mail a info@label.co.uk or by phone at 0203 588 1080 to discuss your request with us personally! We will be happy to advise you and send you various sample labels for your desired materials on request. Simply contact us!
Proofing Service
You already know which material you prefer, but are still unsure whether it is suitable for your finishing and circumstances? Take advantage of our proof print. You will receive a proof of your labels within a few days and have the opportunity to test the labels before ordering larger runs.
Ordering
Already decided everything? Then you can test the online calculator on our homepage or in your customer menu. Select the quantity, height, width, materials and finishes for your label. Try out different sizes and types to see the transparent real-time pricing of the calculator. Once your entries are all finalised, you can have your quotation emailed to you before placing your order. You can then continue with the order and configure further parameters such as winding direction, roll core diameter and express options on the second step of the ordering process. After you have successfully placed your order, you will receive a confirmation e-mail with your upload ID. This allows you to upload your printing data directly in the customer menu.
Get in Touch with Us
If you have questions are need something you cannot find in the calculator you can always contact us personally. You can call our customer service team from Monday to Friday between 9.00 a.m. and 5.00 p.m. at 0203 588 1080 or write an email at info@label.co.uk.
You Might also be Interested in:
Tools & Services
Our design service is a unique opportunity for you to create a stunning look for your label. The talented designers at label.co.uk are happy to help you implement your ideas!
If you have questions about the technical aspects of creating correct printing files, take a look at our tutorials. We have composed a collection of videos, texts and images that explain in detail how to create printing data
If you need high-quality labels produced in high speed our express production is just right for you.
Questions?
We're




here to

help!