Your Advantages with label.co.uk
different types of embossing
exclusive look
premium feel
various materials
free choice of design
all shapes and sizes
free delivery in the UK and EU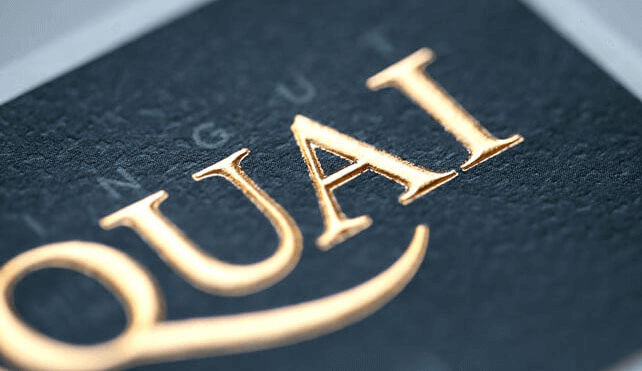 Blind Embossing
Blind embossing is a classic finishing technique in label printing. In the first step, it does without colour highlighting and only impresses with a partial deformation of the label material, which is why the process is also known as "colourless embossing". Of course, a colour-printed surface can also be embossed, but then the "clean" charm of classic blind embossing is somewhat lost, which certainly creates a different, special look.
Labels with blind embossing are given a raised or recessed shape and thus a tangible contour. A distinction is made between raised or high embossing (raised elements) and deep embossing or debossing* (sunken elements). The intensity of the embossing depends on the thickness of the material and the type of embossing tool. We distinguish between magnesium and brass tools for embossing your labels. Our customer service will be happy to advise you on the differences and advantages of the two embossing tools.
*Unfortunately, we cannot implement deep embossing at label.co.uk.
Hot Foil Stamping
When labels are embossed with hot foil, an extremely thin foil is transferred onto the surface of the label in the desired places. These coloured or metallic foils are embossed onto the label using special embossing tools and heat. Labels of this type are often called embossed labels, but hot foil labels as well as labels with foil embossing are also common names. Almost all of our papers and foils are suitable for this effective type of finishing, regardless of whether they are untreated, foil-laminated or coated. Thanks to hot foil stamping, sophisticated details can be realised in a particularly elegant and filigree way, creating both visual and haptic contrasts. This eye-catcher is available in a wide variety of versions – there are no limits to your creativity:
metallic or transparent
matt or glossy
in gold or silver
in copper, bronze or rose gold optics
in black, red, blue, green or mint green
Relief Embossing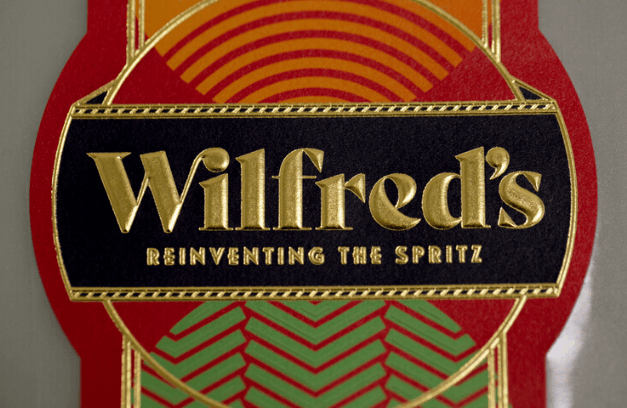 Relief embossing combines blind embossing and hot foil stamping. This means that the material is deformed multidimensionally at the desired point with the help of an embossing tool and then additionally finished with a hot foil. This deformation can be positive (upwards) or negative (downwards). At label.co.uk we only offer positive embossing. An advantage of relief embossing is that individual elements can be embossed at different heights and then consist of different levels. This makes the element haptically tangible and creates an exciting 3D effect. Basically, all elements can be highlighted in a relief embossing: Fonts, a logo, individual structures or even entire surfaces. There are no limits to creativity.
Please note: Relief embossing is only possible on paper. Foils are too thin for such a finishing method. There must also be a minimum line thickness. For positive embossing this is 0.4 mm.
Questions
If you have further questions regarding embossed labels or any other topic related to label printing, please contact us. You can call our costumer service team form Monday to Friday between 9.00 a.m. and 5.00 p.m. at 0044(0) 2035881080 or write an email at info@label.co.uk.
Tools and Services
Our design service is a unique opportunity for you to create a stunning look for your label. The talented designers at label.co.uk are happy to help you implement your ideas!
If you have questions about the technical aspects of creating correct printing files, take a look at our tutorials. We have composed a collection of videos, texts and images that explain in detail how to create printing data. 
In order to review and test our materials & print quality most comprehensively, we recommend requesting a complimentary sample book or viewing the list of our standard labels online.
Questions?
We're




here to

help!