Your Advantages with label.co.uk
high-quality printing images
large selection of materials
personal consulting
free delivery (EU & UK)
labels for all purposes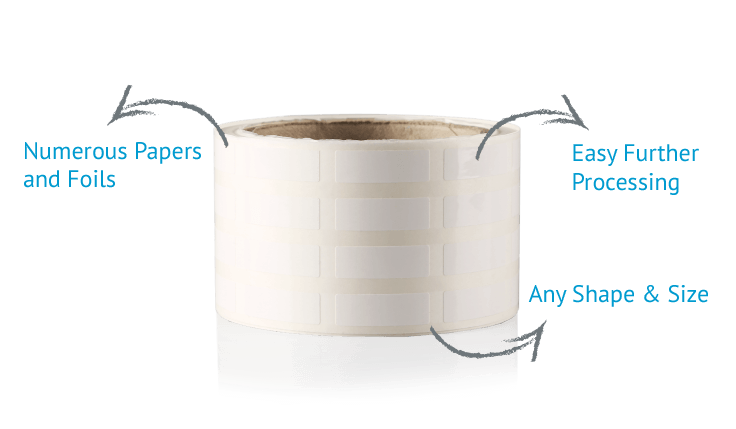 What Are Blank Labels?
Blank labels are white or coloured roll labels without printing for individual use in your production.
Where are Blank Labels Used?
Blank labels are used wherever non-uniform products have to be marked. These can be, for example, goods such as food with different weights and different prices. Blank labels are produced as self-adhesive roll goods or on A4 sheets. In general, blank labels are used wherever uniform labelling is not possible.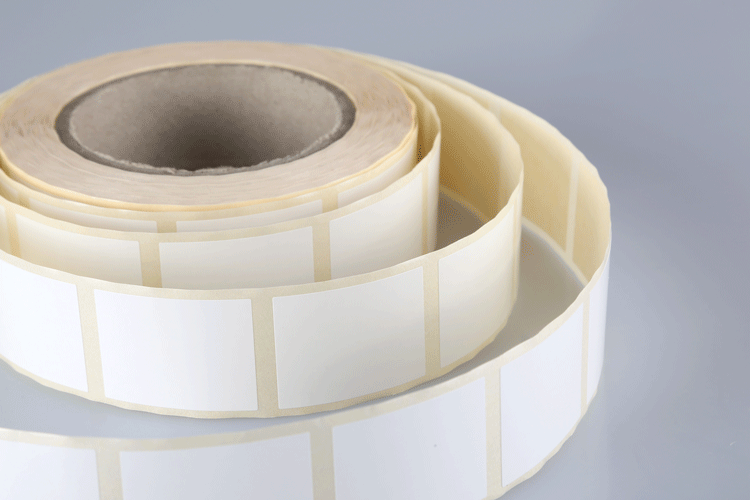 How to Process Blank Labels
Roll labels without printing can be applied by machine or manually like other labels. Depending on the material, the labels can be inscribed with different printers or by hand.
What Are the Advantages of Labels Without Printing?
The biggest advantage of blank labels is the potential for individual printing. Unprinted labels are particularly in demand in food production or packaging. They allow for the indication of different weights and prices, for example, for fruit, vegetables or meat products. On top of that they can be labelled manually.
Is there an Alternative to Blank Labels?
Blank labels are also often used in archives or libraries to mark media with various barcodes. You can either print these barcodes on your blank labels yourself – for example with a thermal transfer printer – or leave this task to us. At label.co.uk you can order barcode labels in various shapes and colours. When designing them, you should only make sure that the barcode can be read clearly and that the design is not too colourful. Interested? Find out which data we need and what else you should consider on our website about barcode labels.
Which Material Are Blank Labels Made of?
Blank labels consist of paper or foil for use in special thermal transfer printers. If you are looking for unusual materials for your labels without printing, our team will be happy to advise you. We offer paper and foils for thermal transfer printers as well as for direct thermal printers. Roll labels without printing can also be glued mechanically or manually like other labels. Depending on the material, the labels are printed with different printers or by hand.
Which Shapes Are Available?
As with printed labels, the variety of shapes is almost limitless. In addition to the standard shapes square, oval and round, irregular, individual shapes according to customer requirements are also possible. We are happy to receive your enquiries in this regard.
Delivery Times
Label.co.uk delivers your order quickly and, above all, on binding deadlines. If things have to move very quickly, our express delivery service is available within a maximum of 48 hours to ensure that your production does not come to a standstill. We know that companies often need their labels as quickly as possible. If we have all the materials in stock and still have printing capacity available, your labels will be produced within 48 hours. If you also choose our express delivery service, you will receive your labels within 3 working days.
Free Sample Book
Order our free sample book and see etikett.de for yourself. Test our materials and let our finishes have an effect on you. You can simply stick the pre-cut sample labels onto your product and test whether the respective material is suitable for your product and purpose. Would you like more illustrative material or labels made of special materials? Please contact our customer service.
Proofing Service
In order to avoid unpleasant surprises we offer our customers a proofing service. We print your desired design and label under original printing conditions to make sure that everything fits. This way, you too can be sure that your label will look just as you want it to.
Get in Contact with Us
Of course, we will also advise you competently and in detail on the subject of blank labels if you are not sure which material, which shape or which size is suitable for you. The question of material is crucial, for example, in the case of unprinted roll labels for food packaging, so that the goods do not come into contact with tasteless or possibly toxic substances.
To get a first impression, we recommend that you request our free sample book before ordering your blank labels. Here you will find numerous paper types and formats to touch and try out. If you have more unusual requests, please talk to us. Although we are an online printing company, personal consultation with our customers is a crucial part of our quality philosophy. You can reach us by phone between 9.00 a.m. and 5.00 p.m. on 0203 588 1080 by email at info@label.co.uk.
You Might also be Interested in:
Tools and Services
If you wish to see a press-proof before placing a full custom label order you can book our proofing services.
Our design service is a unique opportunity for you to create a stunning look for your label. The talented designers at label.co.uk are happy to help you implement your ideas!
Label artwork always has been and always will be a key part of the label printing process. For businesses who do not have resources to ensure their artwork is print-ready, we have a range of artwork services available.
Questions?
We're




here to

help!