Hello Brands & Businesses!
Custom Bottle Labels on Rolls for Organisations of All Shapes & Sizes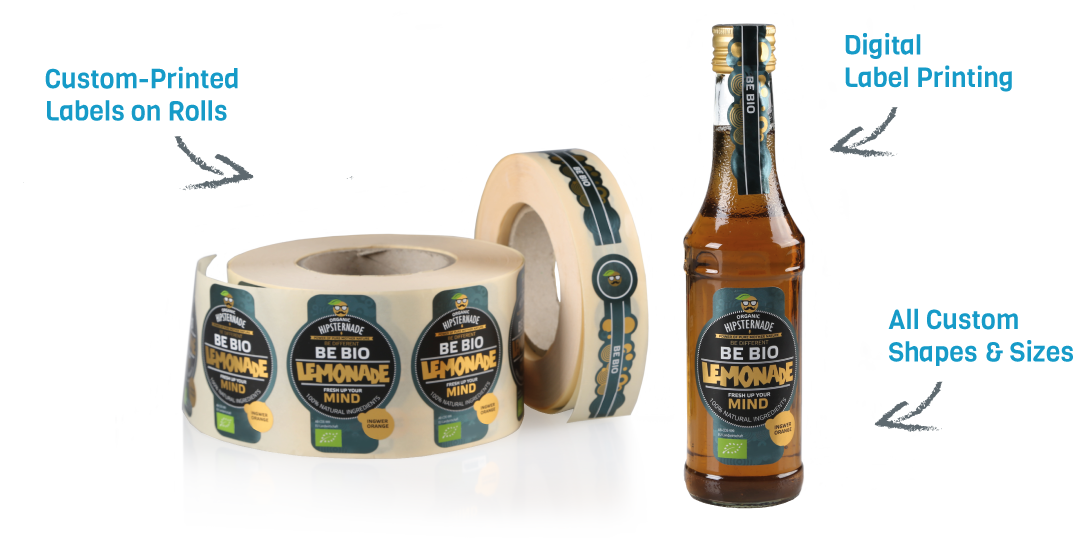 Self Adhesive Labels on Rolls
Why Produce Adhesive Labels on Rolls?
Producing on roll labels allows for simple and versatile processing and application of labels when it comes to packing or bottling – either via machine or manually. These types of labels can also be referred to as pressure sensitive labels, digital labels or just simply roll labels.
How are Self-Adhesive Labels Used?
A high proportion of the labels that we produce are applied to products via automated machinery such as labelling machines within bottling/packing lines. Roll labels are perfect for clean and speedy application. Adhesive labels can also be applied manually by either operatives at a contract packing company or by small teams within start-up companies. Whether you are applying self-adhesive labels manually or via machine, to glass bottles or other packaging, you can expect a clean and efficient ride – no additional adhesive required.
Self-Adhesive Labels on Rolls − Technical Overview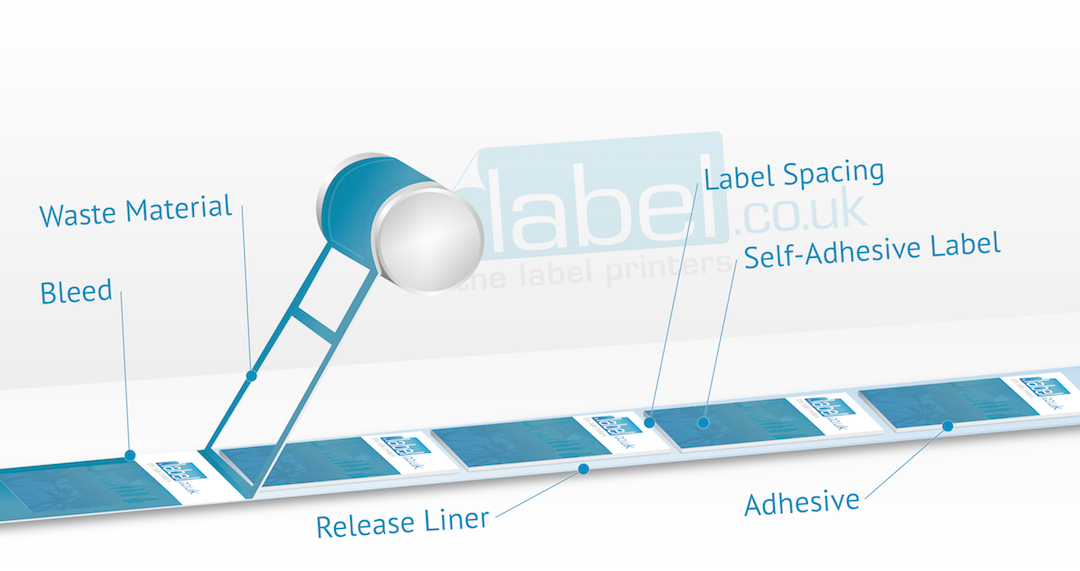 What are the Benefits of Adhesive Labels Printed on Rolls?
Apart from the speedy and efficient application times mentioned above, roll labels have a number of other benefits as well. Custom shapes, sizes and finishes are all possible. Advertising your brand and product through use of custom printed labels has never been easier!
Which materials do we use when producing self-adhesive labels?
At label.co.uk we are able to provide a whole range of standard, premium and specialist materials. It is also important to consider the adhesive used in certain cases. The majority of our materials feature a permanent adhesive that is perfect for product labelling. We are also able to offer freezer grade adhesive and low-tack adhesive where required. Why not request a Sample Book?
Can label.co.uk produce custom-shaped labels?
In short, yes! From standard rectangular and circular shaped labels all the way through to intricately designed, custom-formed labels, present no problem. You are able to stipulate the size and shape of your label using your print-ready label artwork; we then extract the relevant data and manufacture cutting tools to suit.
Which colours can I use on my labels?
We are able to print self-adhesive labels with just about any colour. All the way from one single colour to a four colour (CMYK) process with a number of Pantone Spot Colours. We also have the ability to print metallic colours, simulate metallic colours and foil stamp metallic colours – perfect for premium product labels.
Self-Adhesive Labels FAQs
At label.co.uk, we have a no compromises policy on quality, both in the print technology that we use and the materials that we stock. Premium quality is our niche, we only print in digital and conventional offset quality.
We always deliver between 5 and 7 working days. For those "we needed them yesterday" moments, we also offer an Express Production service that delivers within 48hrs. All of our labels are sent out via courier, we automatically send you the tracking codes on dispatch – how efficient is that?
Personal, bespoke advice and account management is something that we pride ourselves on, it all comes back to our no compromise on quality philosophy. Yes, we are an online business but we also have a dedicated customer service team committed to providing bespoke solutions. We openly encourage you to give us a call!
Tools & Resources

Self-Adhesive Labels Summary:
Any Shape, Any Size Labels
Industry & Machine Ready
Custom Roll Sizes
label.co.uk Summary:
Trusted Label Manufacturer
Free UK & EU Delivery
5-7 Working Day Turnaround