Hello Brands & Businesses!
Custom Digital Labels on Rolls for Organisations of All Shapes & Sizes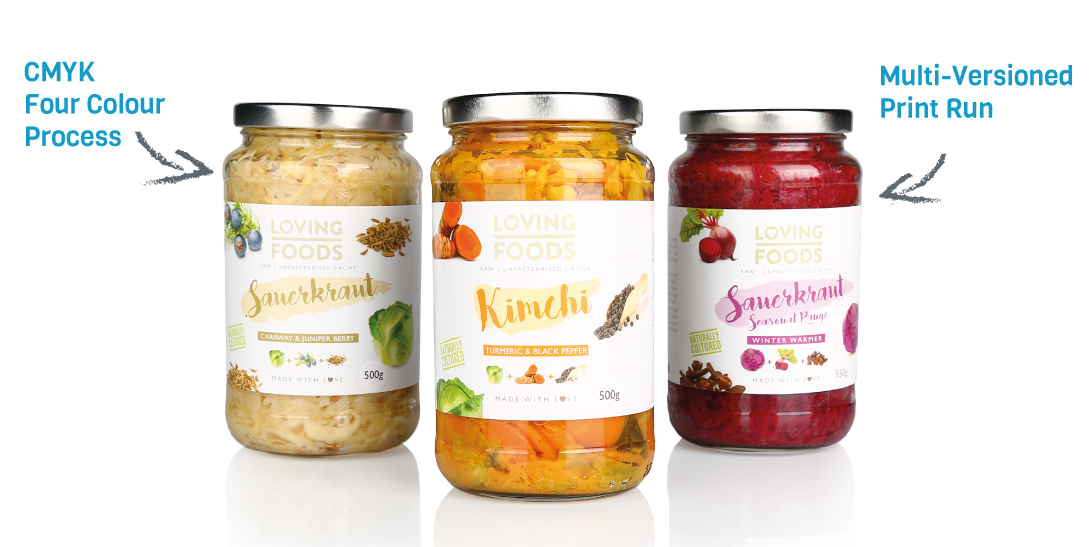 What are Digital Labels?
Print Digital Labels Online
What are the Benefits of Printing Labels Digitally?
What are the special features of digital labels?
Digital Labels FAQs
So long as the physical elements of your label printing job remain the same, such as the material, shape and size, we are able to combine all your labels in to one print run; this means reduced set up costs and thus rapidly reducing your cost per label. Many brands and business use the same packaging across a particular product line, this generally means that the label remains the same shape and size as well. Now we can print all your flavours, of varying quantities, in one production run and sent on separate rolls for filling.
All of the materials we offer are suitable for digital label printing.
Consumers now want to feel special more than ever. Brands now cater for this with more and more limited editions and new flavours/product variations. Digitally printed product labels allow for a quick and cost-effective route to market; here flexibility is king. Digital label printing now also allows marketers to place unique promotion codes and even the names of customers on the labels.
Tools & Resources
Should you wish to proof your labels before committing to a larger run, we have devised a range of proofing services.
Questions?
We're




here to

help!

Digital Labels Summary:
Any Shape, Any Size Labels
Industry & Machine Ready
Custom Roll Sizes
label.co.uk Summary:
Trusted Label Manufacturer
Free UK & EU Delivery
5-7 Working Day Turnaround