Your Advantages with label.co.uk
consecutive numbering
irregular numbering
labels with serial numbers
labels with batch numbers
inventory labels
free delivery (EU and UK)
razor-sharp printing image
numerous materials & colours
IDs for document management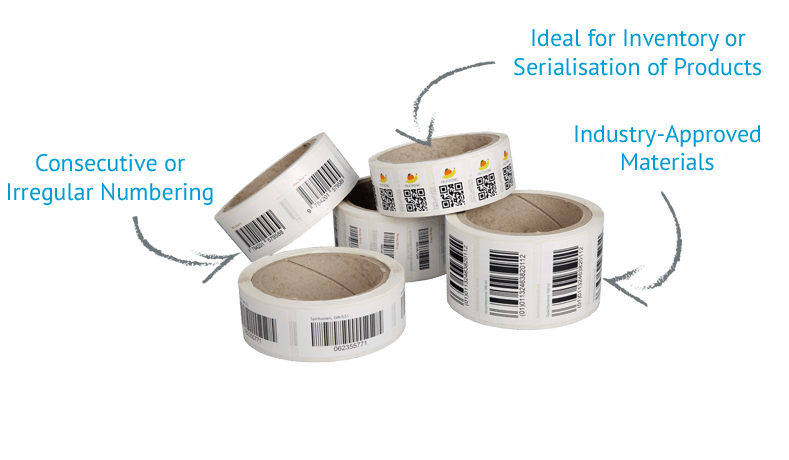 Numbering as Part of the Barcode
Labels with Consecutive Numbering
Labels with Irregular Numbering
You Might also Be Interested in:
Tools and Services
Labels tend to look different in print than they do on-screen. Use our proofing service to make sure that everything looks just the way you want it to.
Our design service is a unique opportunity for you to create a stunning look for your label. The talented designers at label.co.uk are happy to help you implement your ideas!
In order to review and test our materials & printing quality most comprehensively, we recommend requesting a complimentary sample book or see the list of our standard labels online.
Questions?
We're




here to

help!