Your Advantages with label.co.uk
see and feel the quality
available in gloss & matt
protection against abrasion
high-quality digital printing
several varieties in one run
free delivery (UK & EU)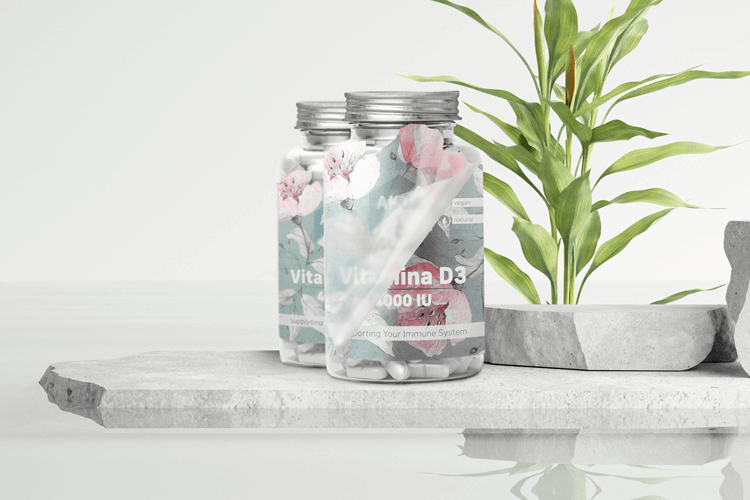 What Is Film Lamination?
Film lamination is the term used when printing materials such as paper or PP substrates are covered with a plastic film. At label.co.uk we use socalled wet lamination:
Since our film lamination is not self-adhesive, a liquid adhesive is applied to the labels. Under pressure and UV-light, the solvent then evaporates and the film bonds to the label.
Lamination increases the strength of your labels, protects the material from abrasion and thus makes it last longer. Especially for products that are used and handled frequently, film lamination makes perfect sense. The dirt- and moisture-repellent film in matt or gloss is – like the complete label – part of the marketing. Thus, glossy or matt lamination increases the advertising impact of your products and gives them a special value. But not only the look, but also the feel of your labels is positively influenced.
We Are Happy to Advise You
Do you need more information about film lamination? Or would you like to know whether this finishing is suitable for your label design? Our customer service will be happy to answer your questions – quickly and competently. You can reach us by phone at 0203 588 1080 or by email at info@label.co.uk.
You Might also Be Interested in:
Tools & Services
Our design service is a unique opportunity for you to create a stunning look for your label. The talented designers at label.co.uk are happy to help you implement your ideas!  
Labels tend to look different in print than they do on-screen. Use our proofing service to make sure that everything looks just the way you want it to.
Label artwork always has been and always will be a key part of the label printing process. For businesses who do not have the resources to ensure their artwork is print-ready, we have a range of artwork services available.
Questions?
We're




here to

help!