Advantages of Using label.co.uk:
Front and back label available in one order
Ideal for machine processing
Free sample book
Free in form & design
48h express production on request
High quality digital printing
Convenient online ordering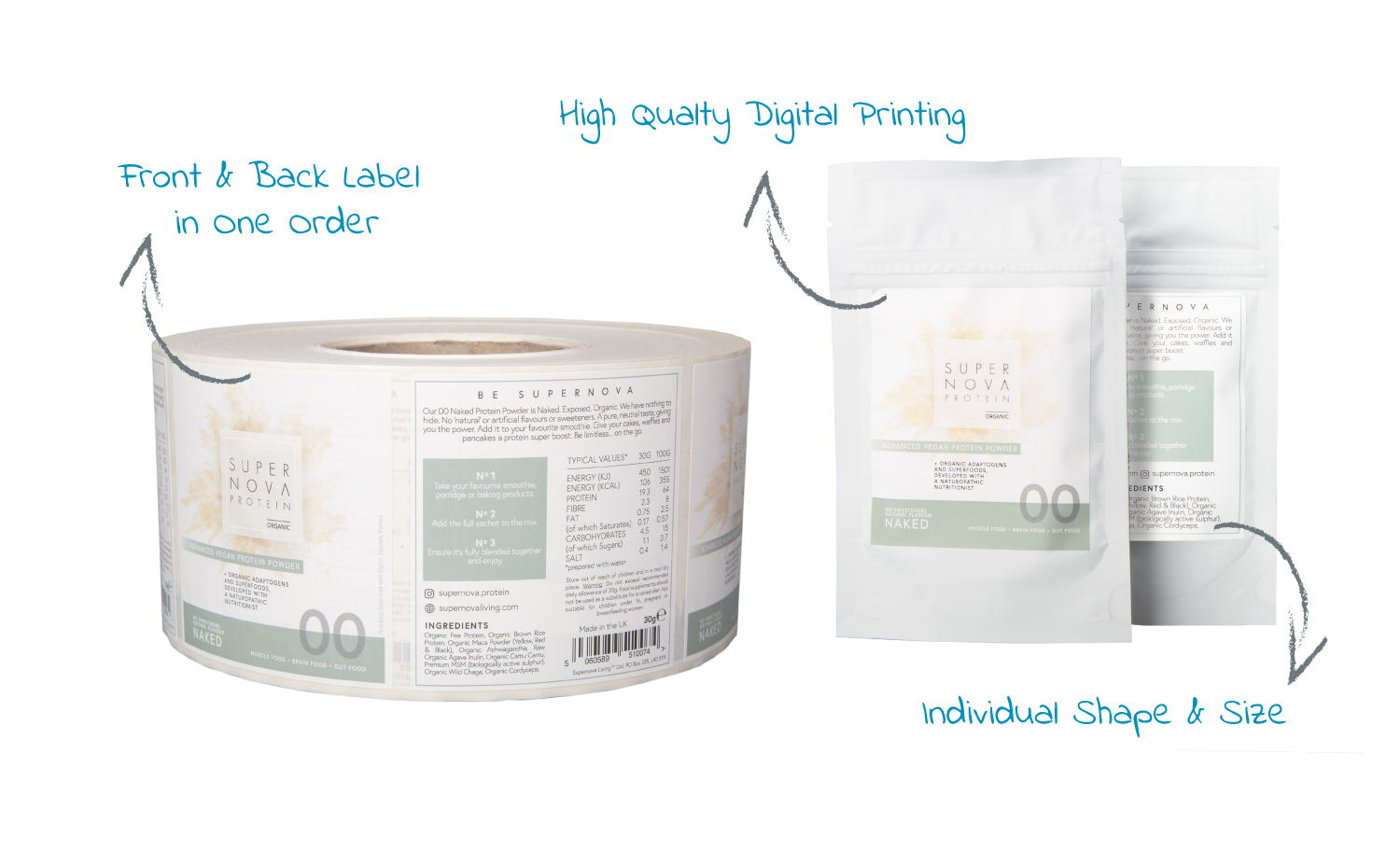 What are Alternating Labels?
Alternating means that front and back labels are printed alternately or consecutively on the roll in one job. This method is particularly suitable if you will later process your products mechanically and apply front and back labels simultaneously in one pass.
What is the Process?
#1  Create Print File – To print your labels alternately, you must create the front and back labels on a common drawing area. The best way to do this is to use a design program such as Adobe Illustrator.
#2  Define width and height – Add the two widths of the front and back label  This gives you the final width of the entire document. You must also include an intermediate cut, which varies from customer to customer.  The height of the document is determined by the highest height of the front and back label.
Your front label is 90 mm wide and your back label is 80 mm wide.
Calculation of the width: 90 mm+80 mm+5 mm (intermediate cut) = 175 mm
Your front label is 100 mm high, your back label 90 mm high. The height of the document should therefore be 100 mm (highest height).
#3  Label Alignment – The orientation of labels side by side depends on how they will be applied to the product in the subsequent finishing process.
#4  Sample File – For better understanding we have created a sample file as PDF here. This file shows how front and back labels are created and aligned on a drawing area.
Please note: As alternating labels are created in one print file, it is considered a label design. For example, if you specify 1,000 pieces for the quantity, you will receive 1,000 front and 1,000 back labels, as created in the print file.