Hello Brands & Businesses!
Oil Resistant Labels on Rolls for Organisations of All Shapes & Sizes
Tyvek® Labels made of HDPE Fibers
Robust, Tearproof & Weatherproof
Suitable for all Industries
Premium Finishing
All Shapes & Sizes
Order Online
Free UK & EU Delivery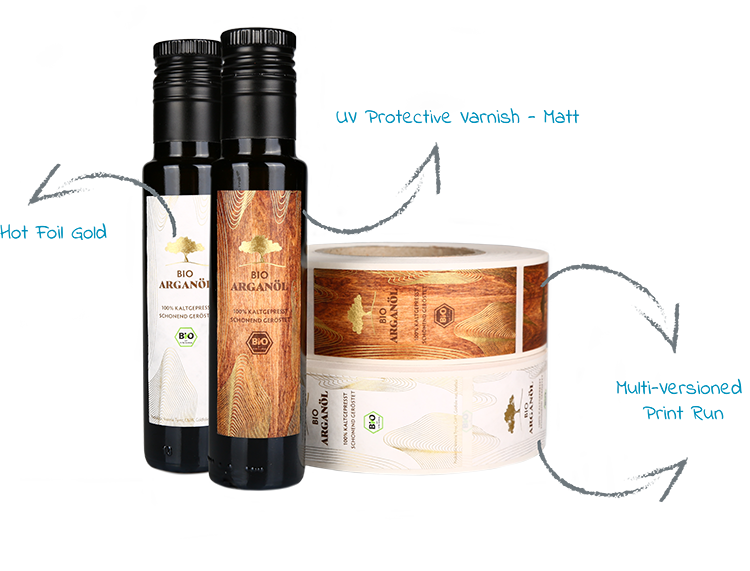 Tyvek® - What is It?
Tyvek® is neither paper nor film and is therefore a very special material: the material consists of hard polyethylene (HDPE) fibres, which can be stacked and compressed as desired. The result is a fabric that has a very high density and is particularly resistant.
Thanks to its special structure and manufacture, Tyvek® is resistant to water, most chemicals, heat, cold and UV radiation. Thus, the material is mainly used in areas with difficult circumstances and demands on material and product. Applications include, for example, the manufacture of protective clothing or sterile packaging for medical products, the construction industry, covers and weather protection, clothing and fashion accessories and many more.
The properties of Tyvek® summarized once again:
Abrasion Resistant
Rugged
Weather-Resistant
Tear-Resistant
Long-Lasting
Watertight
Light
Flexible
Recyclable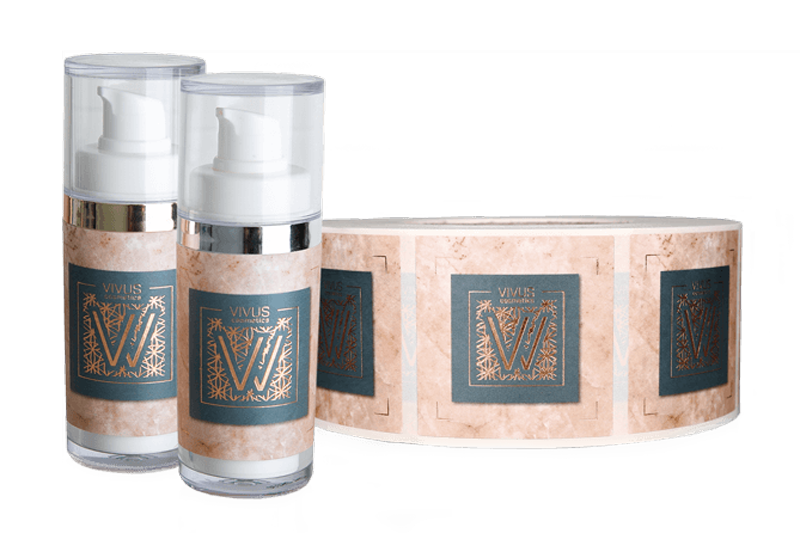 Applications of Tyvek® Labels
Due to its material properties, Tyvek® is especially suitable for labelling chemical products and containers and can be used in a temperature range from -20 to +80°C. The material is also suitable for cosmetic labels as it is resistant to contact with water and oil and easy to wash off. Tyvek® labels are also ideal for labelling other products such as wine, craft berries and spirits. You see: Thanks to its unique structure and properties, Tyvek® can be used universally in all industries and for all products.
Customise Tyvek® Labels
The unprinted Tyvek® label feels slightly velvety. Since the individual fibres laid on top of each other can be seen, the material looks as if it has been scooped. As unique as the material is, Tyvek® can be printed easily and uncomplicatedly using digital printing. Refinements such as hot foil, protective lacquer and embossing are no problem either. Your Tyvek® label can be individually designed and printed according to your wishes and ideas. After printing, the individual fibres can only be recognised on closer inspection.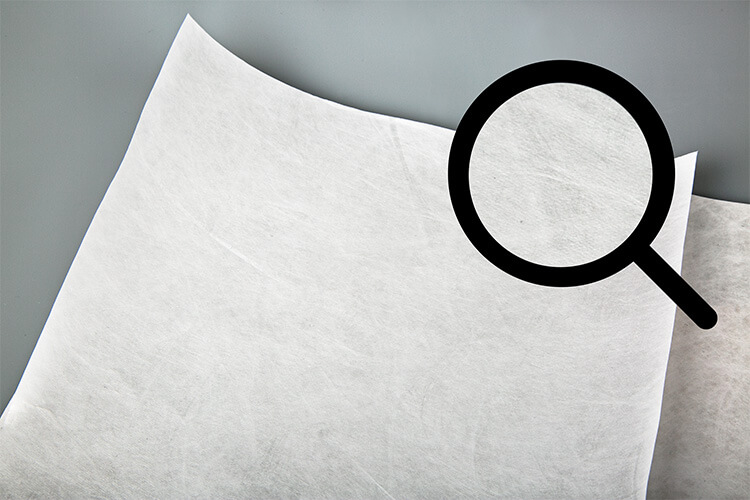 Tyvek® labels in All Sizes & Shapes
At label.co.uk you can get your Tyvek® labels in all sizes and shapes. Whether round, angular or in a completely individual form – label.co.uk makes it possible. Interested? We will be happy to send you Tyvek® labels as samples. Simply contact our customer service team. We are happy to help!
DuPont™, the DuPont Oval logo, and all trademarks, service marks, and service marks identified by ™, ℠, or ® are the property of DuPont de Nemours, Inc. subsidiaries, unless otherwise noted. © 2019 DuPont.
Good to Know:
Tyvek is particularly suitable for labelling chemical products due to its resistance and robustness. To find out which materials are generally suitable for a chemical label and what design options you have, visit our Chemical Labels page.
Do you need your labels as quickly as possible? No problem! At label. you have the possibility to select an express production of your roll labels. Express shipping is also possible. Please read our shipping options.
At label.co.uk you have the possibility to transfer your label orders to us automatically. Whether via a direct shop connection, a hotfolder or a pre-configured order – we program your individual solution for the automation of your label order.
Questions?
We're




here to

help!