Your Advantages with label.co.uk
digital printing
free shipping (EU and UK)
protection against moisture
protection against chemicals
reliable & strong adhesives
competent customer service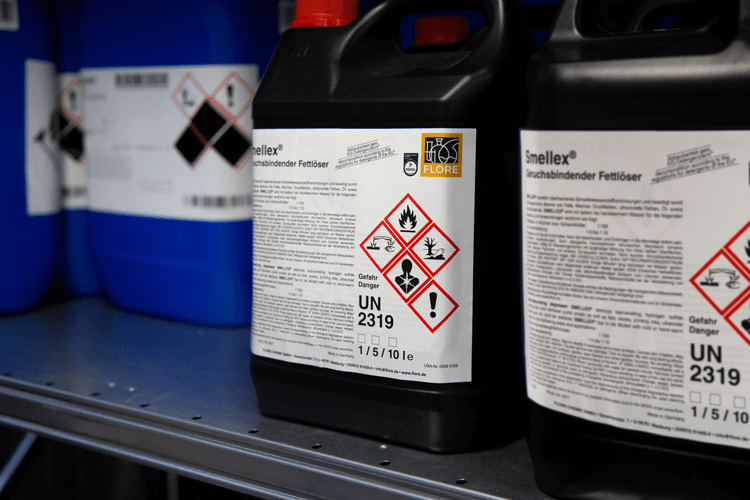 GHS Labels for Labelling Hazardous Substances
GHS labels are based on the guidelines of the Globally Harmonised System of Classification and Labelling of Chemicals, or GHS for short. This globally uniform system is used to classify chemicals and provides guidelines for their labelling on packaging. You can recognise hazard labels by the uniform red and white hazard pictograms that are applied to the packaging to indicate the hazard posed by the substance.
A distinction is made according to the type of hazard, i.e., whether explosive substances, gases and gaseous substances, or flammable, liquid substances are involved. Examples of such hazard pictograms are Flammable (left) or Explosive (right):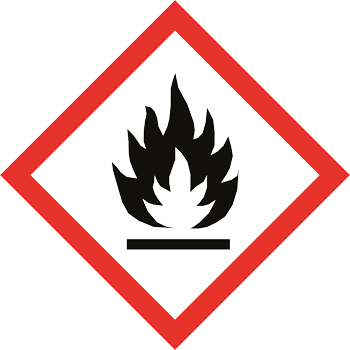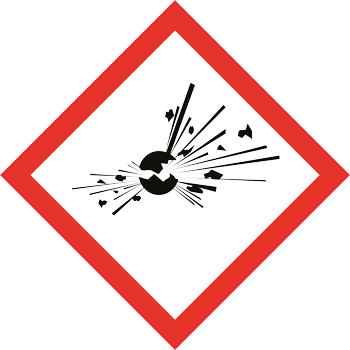 Tools and Services
If you have questions regarding GHS labels or any other topic related to label printing, we would be happy to advise you. You can call our customer service from Monday to Friday between 9.00 a.m. and 5.00 p.m. at 0203 588 1080 or write an email at info@label.co.uk. 
If you have questions about the technical aspects of creating correct printing files, take a look at our tutorials. We have composed a collection of videos, texts and images that explain in detail how to create printing data. 
Labels tend to look different in print than they do on-screen. Use our proofing service to make sure that everything looks just the way you want it to.
Questions?
We're




here to

help!
Labels for Hazardous Substances: Must-Haves
In order to clearly signify at first glance what danger the respective substance or object poses to your customers or users, labels for hazardous substances must contain certain mandatory information:
name of the substance
hazard pictogram
signal word
hazard warning
safety instructions
name, address, telephone number of the supplier
nominal quantity
additional information, if applicable
A minimum label size is also specified depending on the capacity of the packaging.
Please note: We do not assume any liability for the correctness of your GHS labels! Before printing, please check whether your label contains all mandatory information according to the GHS or CLP regulations.
Warning Stickers & Hazard Symbols for All Industries
At label.co.uk you can also get warning stickers with hazard symbols. These are used wherever special caution is required or special rules must be adhered to, because occupational safety is an extremely important topic for all industries and companies.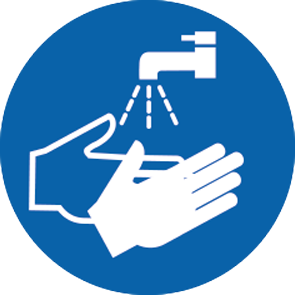 Since the Corona pandemic, mandatory signage signs (round, blue and white) such as "Wash hands", "Disinfect hands" or "Keep your distance" have become increasingly significant. These safety signs indicate to follow certain commandments and rules to ensure everyone's safety.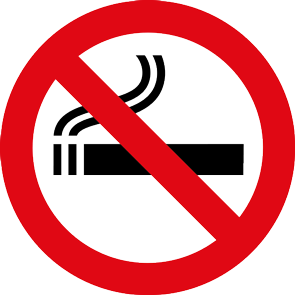 Round, red and white prohibition signs can also be used and contribute to safety in the workplace or in public buildings. One such prohibition sign is the "No smoking" pictogram. Such prohibition signs are intended to prevent behaviour that poses a potential danger.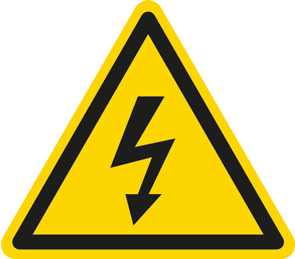 Another way of pointing out hazards are so-called warning signs. These triangular, yellow-black notices indicate particular danger points that pose a potential hazard, such as "Warning of electrical voltage".
GHS Labels & Warning Stickers from label.co.uk
At label.co.uk you can get GHS labels, warning stickers and information labels on robust materials suitable for industry and chemicals. Our film labels are particularly suitable here as they are resistant to moisture, chemicals and oils. An additional film lamination provides extra protection against scratches and additional tear resistance.
Furthermore, you can choose between production on a roll or a practical A4 sheet. Roll labels are particularly suitable for machine processing. Producing your labels on A4 sheets can be worthwhile if you apply the labels by hand. Foil labels on A4 sheets can be finished with a matt or glossy protective varnish. For production-related reasons, film lamination is only available for roll labels. Find out more in our blog entry about the two production variants and their advantages and disadvantages.
We are happy to offer consultation on our different materials and options for your GHS and hazardous substance labels. Please feel free to call us at 0 203 588 1080 or email us at info@label.co.uk.
You Might also Be Interested in: