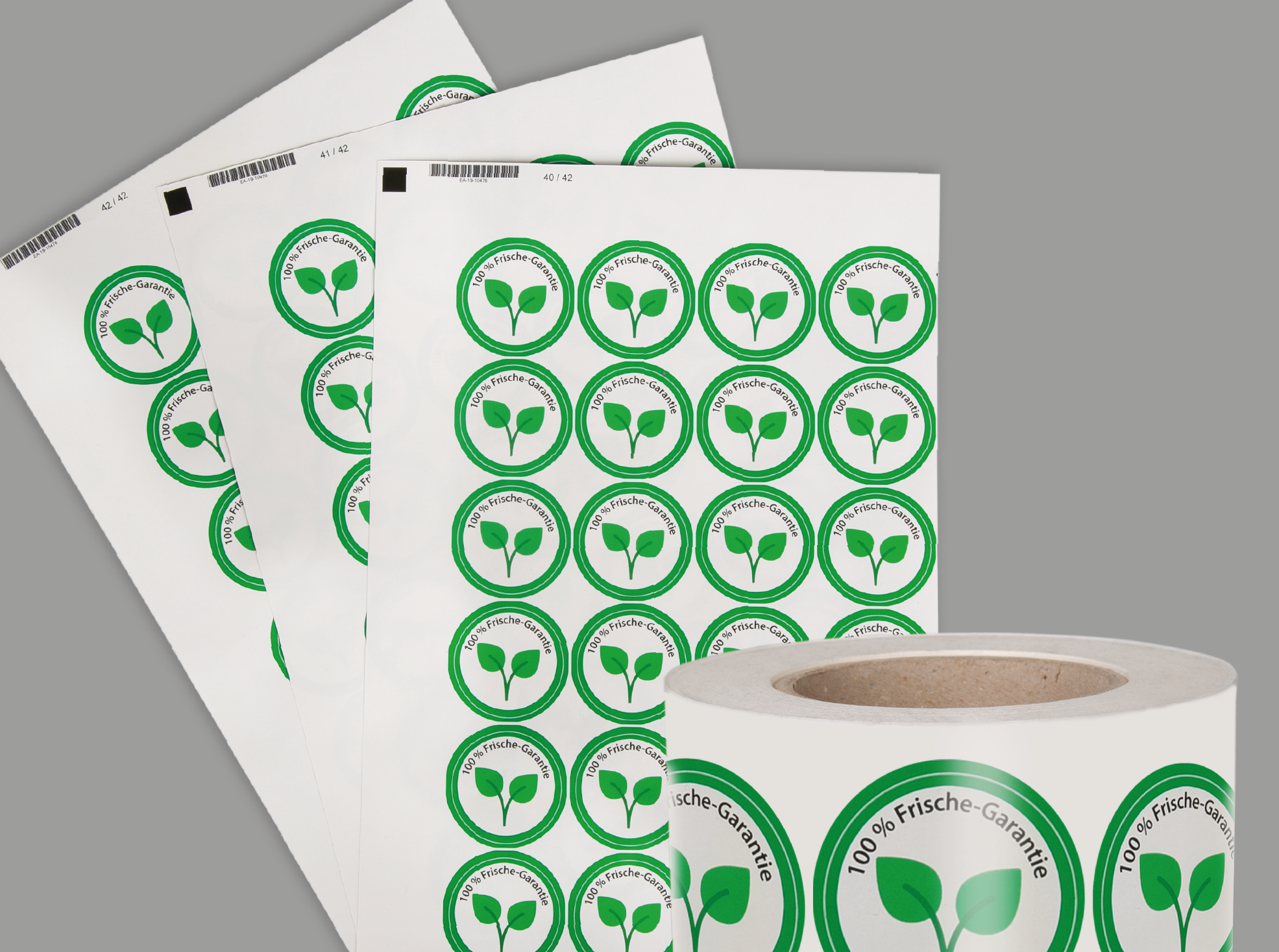 Which type is suitable for my application?
At label.co.uk you have the choice between producing your labels on a roll or on A4 sheets.
Both production methods have their advantages and disadvantages and are suitable for different areas of application. We will explain which production method is suitable for your labels.
Label Processing
The first big difference is the further processing of your labels: Production on rolls is best suited for machine finishing. With roll labels, the winding direction, roll core and roll diameter as well as the number of labels per roll can also be determined individually as required. Labels on A4 sheets on the other hand, are not suitable for machine processing and are ideal if you apply the labels to your product by hand.
The second difference is the print run size. In general, it can be said that printing on rolls is more suitable for long runs, while A4 sheets are ideal for shorter runs. However, the optimum solution will always be evaluated individually from job to job.
Design and Material Choice
Both roll labels and labels on A4 sheets can be freely designed in terms of shape, size and design. There are, however, restrictions in the choice of material: While you can choose freely from our more than 15 standard materials for roll labels, the choice of material for sheet labels is limited. In addition, A4 sheet labels cannot be additionally finished.
Whichever variant you choose, label.co.uk will find the ideal solution for your requirements. If you have any questions, you can contact our customer service at any time. We will be happy to assist.
If you have specific questions regarding a current requirement or project? Please feel free to leave us a message.
Alternatively;