Your Advantages with label.co.uk
numerous papers and foils
recycled materials
all shapes and sizes
free delivery in the UK and EU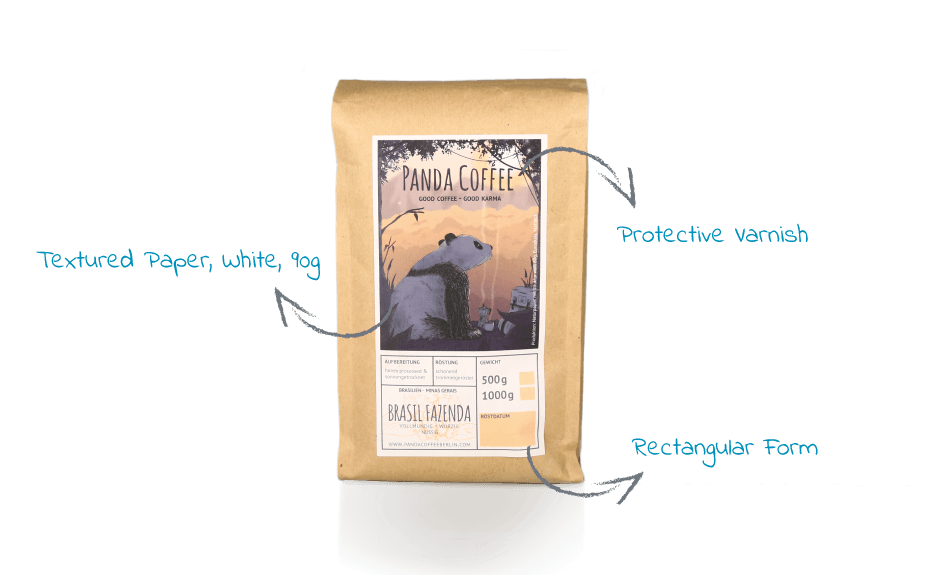 Labels for Coffee and Tea
They say it takes about 2000 hours of work between the time the coffee seed is germinated and the moment it's brewed. It's a fascinating journey that's being appreciated more and more, meaning the variety and quality of coffee being made available to coffee lovers is getting bigger and better all the time.
As different as the countless types of coffee and tea are, as individual must the corresponding labels be. The coffee label must perfectly reflect the character of the coffee and whet the customer's appetite for the product. The same is true for tea labels of course. In addition to aesthetics, labels for tea in particular must also meet all food law requirements.
Designing Your Labels
As a professional label printer, we produce your coffee labels on request in all colours and shapes. Whether you want colourful, blank, black/white, in Pantone colours, square, round or in a completely individual shape, we are the right choice. On our website you can see all the materials we have in stock for your coffee labels. You can choose from various papers and foils in matt, glossy, aluminium-coated or recycled materials. Labels for block bags, tea tins or other packaging must not look worn, even over a long period of time, and must be able to withstand external influences without any problems! That is why we recommend protecting your labels with a protective varnish or film lamination.
Order Your Labels Online
You no longer want to produce your  coffee labels with your own label printer, but want to switch to labels from a professional label manufacturer in the best quality? At label.co.uk you can conveniently calculate and order your labels online. Select the print run, size, label material and roll finishing. In the second ordering step, you have the option to configure the finishing of your coffee labels. Specify the inner roll core diameter as well as the outer diameter of the rolls. You can also indicate how many labels should be on one roll as well as define the winding direction according to your processing requirements.
Stamping and Printing Roast Dates
We've seen some clever ways of displaying roast dates on coffee packaging, but the most common tends to be printing, writing or stamping onto the labels. Our varnishes are no issue for thermal transfer printers, while ballpoint and marker pens tend to have no problems either. If you intend to use a nice hand stamp, unvarnished labels on matt paper work fine. We can always send you some label samples to test out and attack with your method of choice!
Perhaps you've got something else in mind entirely? Feel free to get in touch with our customer service team to chat through.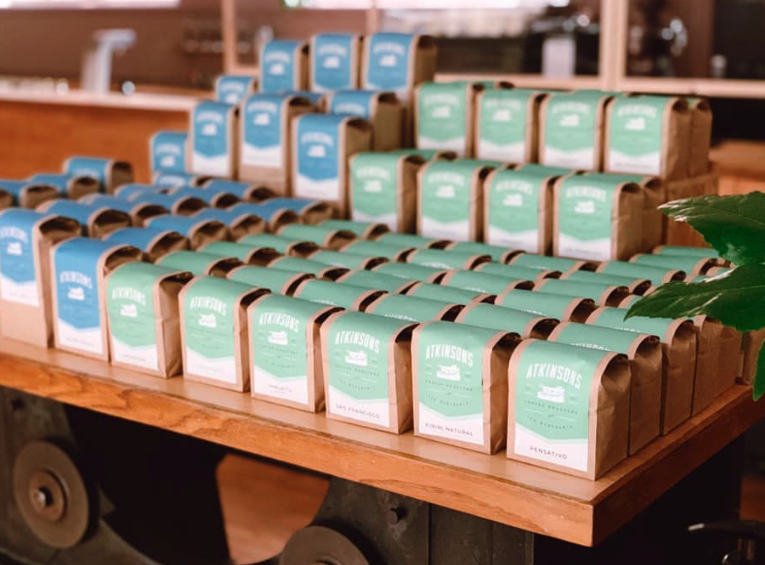 Questions? We're Happy to Help!
You are unsure what you want and need? Simply contact us! We will be happy to advise you on our labels and options. You can reach us from Monday to Friday between 9.00 a.m. and 5.00 p.m. either by phone at 0044(0) 2035881080 or by email at info@label.co.uk.
Tools and Sevices
If you have questions about the technical aspects of creating correct printing files, take a look at our tutorials. We have composed a collection of videos, texts and images that explain in detail how to create printing data. 
In order to review and test our materials & print quality most comprehensively, we recommend requesting a complimentary sample book or viewing the list of our standard labels online.
Our design service is a unique opportunity for you to create a stunning look for your label. The talented designers at label.co.uk are happy to help you implement your ideas!
Questions?
We're




here to

help!