The WHO (World Health Organisation) recommend the following to be displayed on the label:
Name of the active ingredients
Concentration in metric units
Name and address of the authorisation holder
Nature of the formulation
Applications and instructions for use
Side effects and instructions for first aid
Instructions for safe disposal
Precautions for use and transport
Information on particular threats to the environment
Batch number
Approval number
Expiration date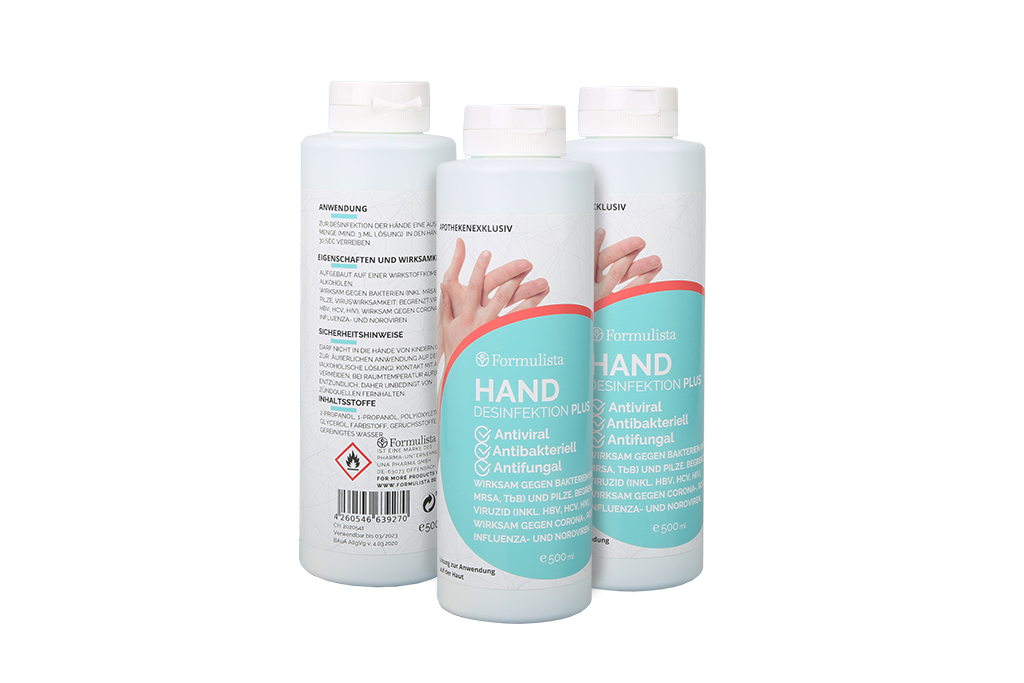 Temporary Changes to the Use and Supply of Denatured Alcohol and Duty-Free Spirits
To help businesses who produce or want to produce hand sanitiser and gel the UK Government have relaxed a few rules relating to the use and supply of denatured alcohol and duty-free spirits.
Currently there is no end date to these new rules and the UK Government have stated they will provide a 30 day notice period as to when these will be lifted.
Their guidance page can be found here.
What Goes on the Bottle?
As stated at the top of the page, the WHO state on their information sheet, what needs to go on the label in terms of ingredients, batch number, first aid instructions etc.
For many years, we have been working in the field of labels for chemicals with numerous large and small manufacturers.  It doesn't matter if the batch is large or small, we will process your label printing for bottles with care, at a reasonable price and always on schedule for the agreed delivery date. If you wish, we can send the labels for chemicals as a roll to your bottler.
Since June 1 2015, the 'Globally Harmonised System of Classification and Labelling of Chemicals', GHS for short, has been in force. The GHS is an internationally agreed programme which was initiated by the United Nations. The GHS standards were created to replace the legislation in place in individual countries and to guarantee standardised identification of hazardous goods. All manufacturers, importers and suppliers of chemical compounds and substances must adhere to these standards.
For us, as a manufacturer of labels, this means that we must supply self-adhesive labels and polypropylene and polyethylene film labels printed with the correct identifications, hazard and safety warnings. We will also print the prescribed GHS pictograms according to the container capacities you determine in the correct minimum sizes.  A comprehensive guide to the pictograms can be found here.
We're Here to Help
At label.co.uk we have an experienced Customer Service team on hand for any questions or queries.
If you have specific questions regarding a current requirement or project? Please feel free to leave us a message.
Alternatively;
Good to Know:
Label artwork always has been and always will be a key part of the label printing process. For business who do not have resources to ensure their artwork is print-ready, we have a range of Artwork Services available.
There are many reasons as to why your business may need to see a press-proof before placing a full custom label order. We've developed a range of cost-effective proofing services.
Standard lead times are 5-7 working days. However, we understand that from time to time businesses require their custom roll labels faster. Our Express Production ensures production within 24-48hrs.