Your Advantages with label.co.uk
individual shapes, sizes & designs
cost-efficient even for small runs
bespoke label printing
easy ordering process with the calculator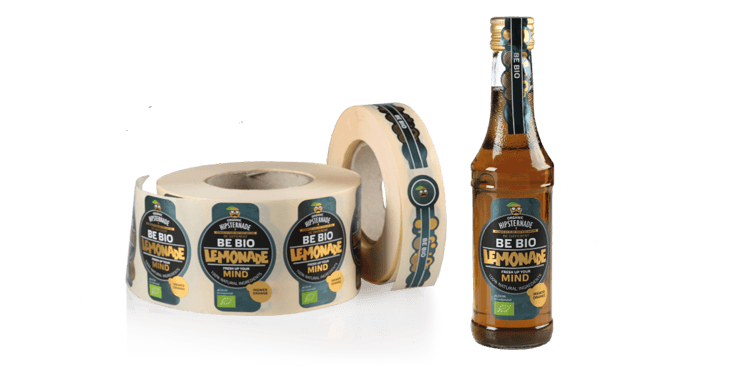 Various Fields of Application
Printed labels are an important part of product packaging and are used in almost all industries. The design and layout of the printing varies from application to application. Whether for food, beverages, chemical products or cosmetics – we print your labels individually according to your wishes and specifications.
Creative Liberty for Your Labels
At label.co.uk you get individually printed labels, entirely according to your wishes. This gives you complete freedom of design for your labels. Whether you need alternating labels, barcode labels, coloured labels in green, red or blue or high-quality finished labels for your premium products, we can print your individual design. All you have to do is provide us with the printing file in which you have created the design as well as any refinements and we will print your desired label.
But it is not just the design and colours that you can choose. You are also free to determine the material, shape and size of your labels. From classic papers to foil labels to special materials such as our grass paper: no matter which industry you supply, we have the right materials for your application.
Additional finishes are also no problem at label.co.uk. On the one hand, additional finishes such as a colour-intensive hot foil visually enhance your label, on the other hand, protective varnish or a film lamination offer additional protection against moisture and dirt.
Digitally Printed Labels
We use HP Indigo digital printing machines to print your labels. The biggest advantage of digital printing is that the printing file is transferred directly from the computer to the printing machine. Chemically treated printing plates are therefore a thing of the past. Digital printing also enables cost-efficient printing of small print runs. Ideal for all customers who need many different varieties, consecutive numbering or personalisation. Quick changes from one job to the next are no problem. As a result, the presses run more efficiently and there is less waste. At the same time, modern digital printing is in no way inferior to classic offset printing in terms of printing quality and image.
Printed Labels on Rolls or A4 Sheets
At label.co.uk we produce your labels as roll labels and as labels on A4 sheets. Especially if you apply the labels to the product manually, production on A4 sheets has its benefits. If you process the labels by machine, production on a roll is a good option. Both production variations have their advantages and disadvantages, of course, also in terms of design and material selection. Here we have compared both types of production for you, so you can find out which option is ideal for your application and requirements.
Order Your Bespoke Labels
With label.co.uk, the ordering process is simple and easy using the online calculator: just enter the parameters, select the shape, material and finishing, specify the quantity – and the calculator will show you the price and estimated delivery date for your printed labels. On our website you can find detailed step-by-step instructions on how to order.
If you have any questions about printed labels, our materials and the ordering process, please do not hesitate to contact our customer service. We will be happy to advise you and find the ideal solution for your request. You can reach us by phone from Monday-Friday 9.00 a.m. to 5.00 p.m. on 0203 588 1080 or by email at info@label.co.uk.
Tools and Services
Our design service is a unique opportunity for you to create a stunning look for your label. The talented designers at label.co.uk are happy to help you implement your ideas!
If you have questions about the technical aspects of creating correct printing files, take a look at our tutorials. We have composed a collection of videos, texts and images that explain in detail how to create printing data. 
Are you worried about complicated customs procedures while buying outside the UK? With label.co.uk you don't have to! We take care of everything! Visit our customs regulations webpage to find all the most important information for you!
Questions?
We're




here to

help!