You have ordered labels with opaque white, but no opaque white elements are included in your print file.
Opaque white must be created as a spot colour with the name "HPI-White" and positioned over all the CMYK elements.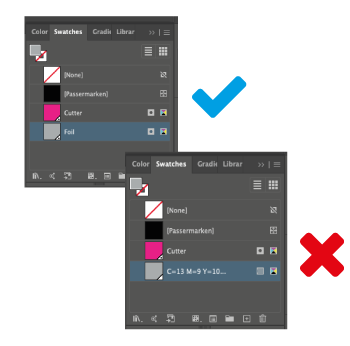 Please make sure that all elements that are to be seen as white in the label are not set to overprint: only the elements that are to be used as white base for the CMYK print must be set to overprint.
Have you ordered opaque white by mistake and do not want to have opaque white elements in your label? Then please contact our customer service team.
For more details about setting up opaque white, please refer to our tutorials.