Hello Brands & Businesses!
Food and Drink Labels on Rolls and Sheets for Organisations of All Shapes & Sizes
Premium-Quality Materials
Any Shape, Any Size Labels
High-Quality Print
Premium Finishing
Free UK & EU Delivery
Your product tastes great - let us help you take it further
A well-established label printing company with the latest printing machinery, quality materials that are constantly being put to the test to ensure you have the correct information and access to the best for your brand.
Read on below how we can help you take your brand further.
Choose Quality and Expertise
Adhesive labels (generally known as product labels) and promotional stickers can be produced in a number of ways. We specialise in printing our self adhesive, printed labels on rolls.
Why produce labels on rolls?
Producing on roll labels allows for simple and versatile processing and application of labels when it comes to packing or bottling – either via machine or manually. These types of labels can also be referred to as pressure sensitive labels, digital labels or just simply roll labels.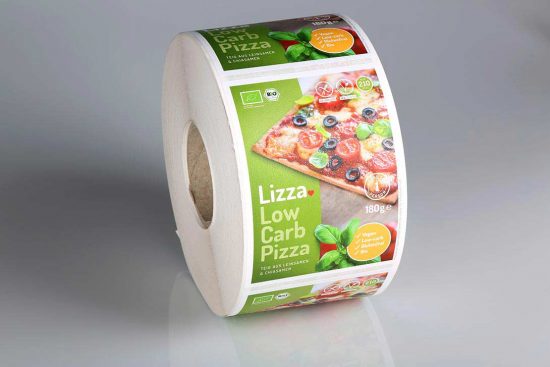 How are self-adhesive labels used?
A high proportion of the labels that we produce are applied to products via automated machinery such as labelling machines within bottling/packing lines. Roll labels are perfect for clean and speedy application. Adhesive labels can also be applied manually by either operatives at a contract packing company or by small teams within start-up companies. Whether you are applying self-adhesive labels manually or via machine, to glass bottles or other packaging, you can expect a clean and efficient ride – no additional adhesive required.
Materials, Shapes and Printing
Paper is usually used in the production of food labels. label.co.uk can however, also offer you printed films or transparent labels for the look you require as well as various finishing processes
You have the choice between round, square, circular labels or a personalised shape according to your requirements. If you are looking for something unusual, we would be happy to advise you on the options. We print on paper as well as coloured and transparent film labels of the highest quality using both digital processes and conventional offset processes. We do not use flexographic printing or Inkjet due to quality considerations.
We have labels suitable for the freezer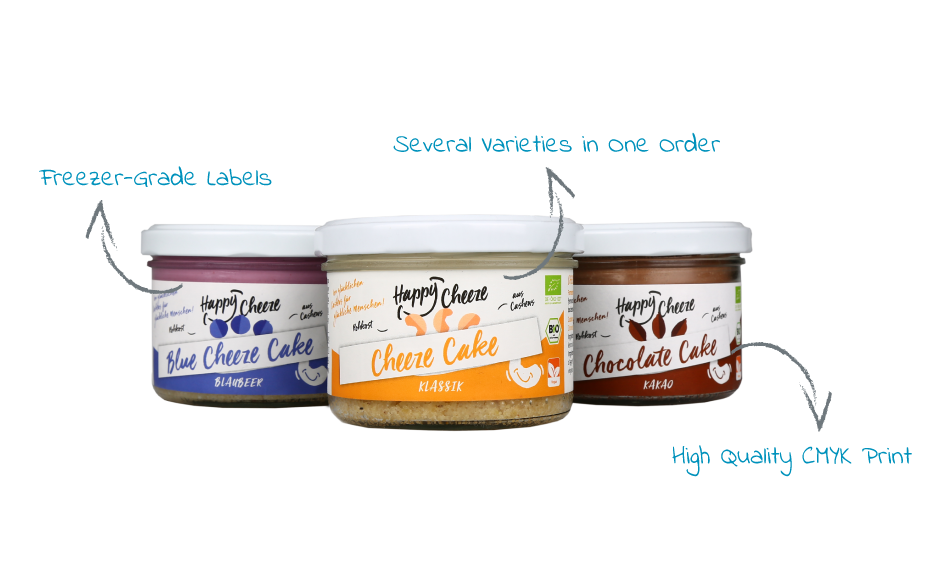 Not only must freezer labels be resistant to cold, they must also be resistant to moisture to a certain extent, as there will be meltwater or condensation in their vicinity. Generally, freezer labels are manufactured using film or wood-free paper and a frost-resistant adhesive is applied. They are then suitable for temperatures as low as -20°C. Special food labels are also necessary for food containing oil or food preserved in oil so that product identification can be guaranteed if oil leaks out of the food packaging. If you have any questions on these topics, please speak to our team of advisers.
Our Online Calculator
An invaluable tool at your disposal is our Online calculator.  You can put in the amount of labels required, style, shape and paper type and see an instant quote 24/7.
Labels for your brand
Questions?
We're




here to

help!