As an engineer and inventor with a passion for cocktails, the company's founder Chris Wilfred Hughes became increasingly frustrated by the uninspired, overly sweet and usually unhealthy non-alcoholic options available, both at home and when out. So, he decided something had to be done and thus embarked on a journey of exploration and experimentation.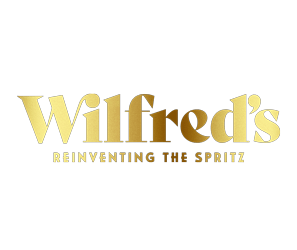 That is how Wilfred's started their quest to reinvent a drink for the new era of drinkers, a drink that captured all the complexity of a great drink without the alcohol. Flavour, quality and complexity were of the utmost importance, and this mindset led Chris to over 2 years of experimentation and more than 100 unique recipes to get Wilfred's just right for the perfect Spritz.
The Product
Inspired by his travels around the world, Chris sourced every botanical he could find, from rare Japanese hibiscus to the aromatic English rose. His journey eventually led him back home to the authentic flavours he associates most with London – freshly picked rosemary from his mother's garden, and the bitter oranges in his father's homemade marmalade.
Made with natural botanicals, 0% alcohol and only 21 calories per serving, Wilfred's aperitif pairs impeccably with tonic over ice for a truly distinctive and irresistibly delicious Spritz.
It's sunshine in a glass.
If you are searching for the perfect Spritz, head over to wilfredsdrinks.com and place your order, or follow them on Instagram @wilfredsdrinks.
label.co.uk as Printing Partner
"We needed a label producer that delivered extremely high-quality labels that would help showcase the quality of our premium non-alcoholic aperitif, and make the bottle really stand out", comments Chris.
He continues: "We quickly formed a relationship with the team, which was always at hand for support, before, during and even after the project was finished. label.co.uk also worked closely with our designer, to ensure that the label was just right when delivered."
Wilfred's chose to implement embossing and hot foils in their design to create an eye-catching label.
label.co.uk are proud to support businesses like Wilfred's and pleased to have helped out with a tight deadline. "The team at label.co.uk worked closely with us to make sure our very specific requirements were met, and that we would be able to get the embossing moulds made on time, for the printing and delivery. In the end it arrived 3 days early!"