Jim Hobbs came to a tenanted farm on the Elmore estate from Tetbury in 1970. With a handful of Friesians, Jim and Jerry (who is the Farmer's dad) slowly grew and cultivated the 180-strong herd that is seen today. The herd is a family of different colours, breeds, sizes and ages, all with their own quirks and foibles. They farm approximately 350 acres and their cows graze freely during the warmer months.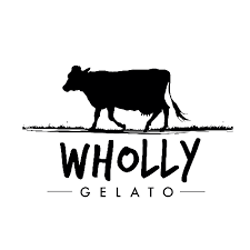 Their milk is sold under the Pasture Promise banner, in collaboration with Free Range Dairy, an initiative which gives the consumer the choice over the product they buy – importantly it is a scheme where smaller family farms who allow their herds to graze for at least 6 months a year collaborate and work together to keep a more sustainable, traditional method of dairy farming alive.
Artisan, Italian-style gelato is made on site fresh from their own milk on the farm. The flavours are evolving and ever changing, reflecting the seasons and Emily's (Gelato Queen) interest in fresh food and fascinating flavour combinations.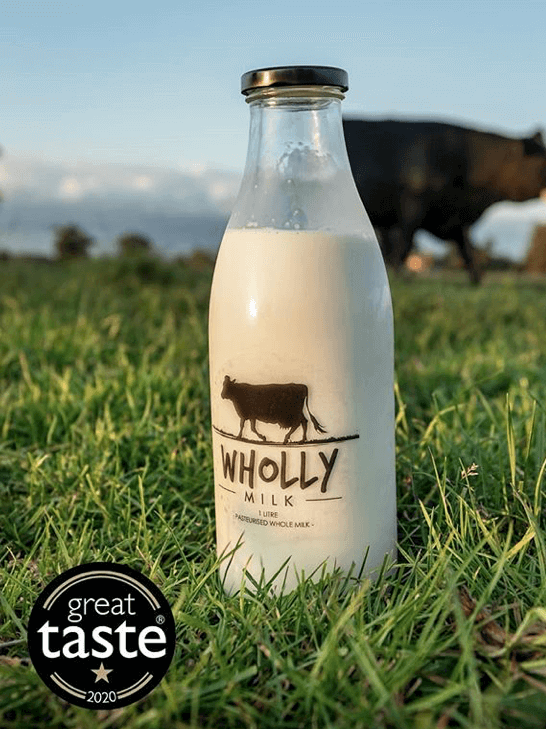 The Material
Wholly Gelato researched many labels. They wanted something that could be waterproof and put in a chiller. "We wanted to buy specific longer lasting, cleanable, durable labels to go on our glass milk bottles", continues Jenni.
Label.co.uk have a range of transparent labels that do exactly what Wholly Milk and Gelato were looking for. The customer can see exactly what they are buying with this range.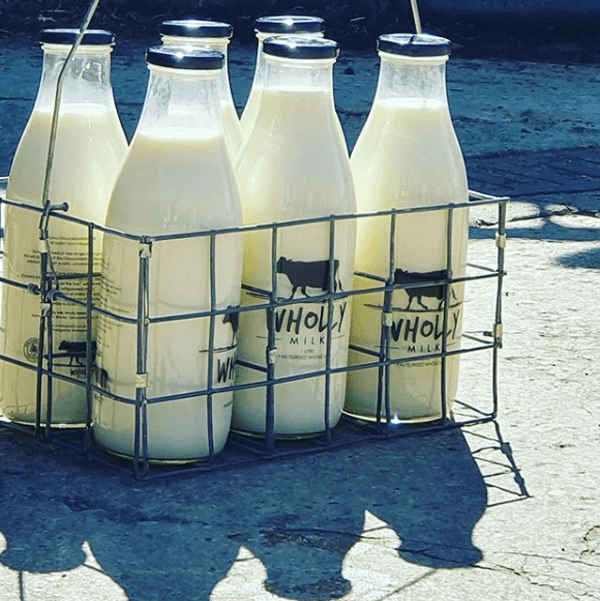 Experience with Our Online Services
Wholly Gelato used label.co.uk's online services including the calculator. Jenni says "and when we hadn't ordered for a few months and required assistance it was there. Finding the right labels, and talking us through the process."
label.co.uk as Printing Partner
"We need to be able to re-order quickly, we don't know the speed that bottles will sell from day to day. It is imperative in our line of work to be able to stay in touch with helpful and efficient suppliers. Suppliers that don't hassle you, help you and make sure that the service is top-notch! We know what we need and we require our suppliers to be able to meet those needs without messing us around. Label.co.uk do just that."