Tempest Brewing is a craft brewery located on the Scottish Borders in Galashiels, with a focus on brewing good quality beer with the best ingredients. Since starting operations in 2010, this craft brewery has won Scottish Brewery of the Year 2016 at the BII Scotland Awards and six awards in the 2017 Scottish Beer Awards.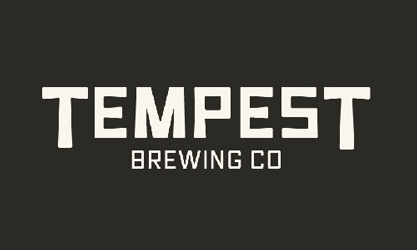 The Product
On top of its core range, Tempest Brewing is known for pushing the boundaries with unique flavours and ingredient combinations to produce seasonal and limited edition beers. Seasonal beers are brewed when the key ingredients are at their peak and so can be in and out of production pretty quickly. Therefore, it is crucial that bottling, labeling and merchandise materials can be turned around very quickly and in varying quantities.
The Labels
Every beer is unique, has its own story, inspiration, season and style and the brewers are usually the ones that come up with a starting point for the label and its elements. Working with several artists, the brewery will select one whose style is the best fit to convey these initial ideas onto the label. One thing Tempest Brewing works hard at is reflecting the personality of the beer on the label, which is balanced with making the product stand out on the shelf.
With the help of label.co.uk, Tempest Brewing has recently added hot foil stamping to some of its labels, for various reasons. 'Hot foiling is a great tool for adding a special something to a label but we do not use this indiscriminately,' says Shannon McFarlane, Tempest Brewing brand and marketing manager. 'Like our designs, hot foiling is considered in relation to the individual beer itself, its inspiration and purpose.'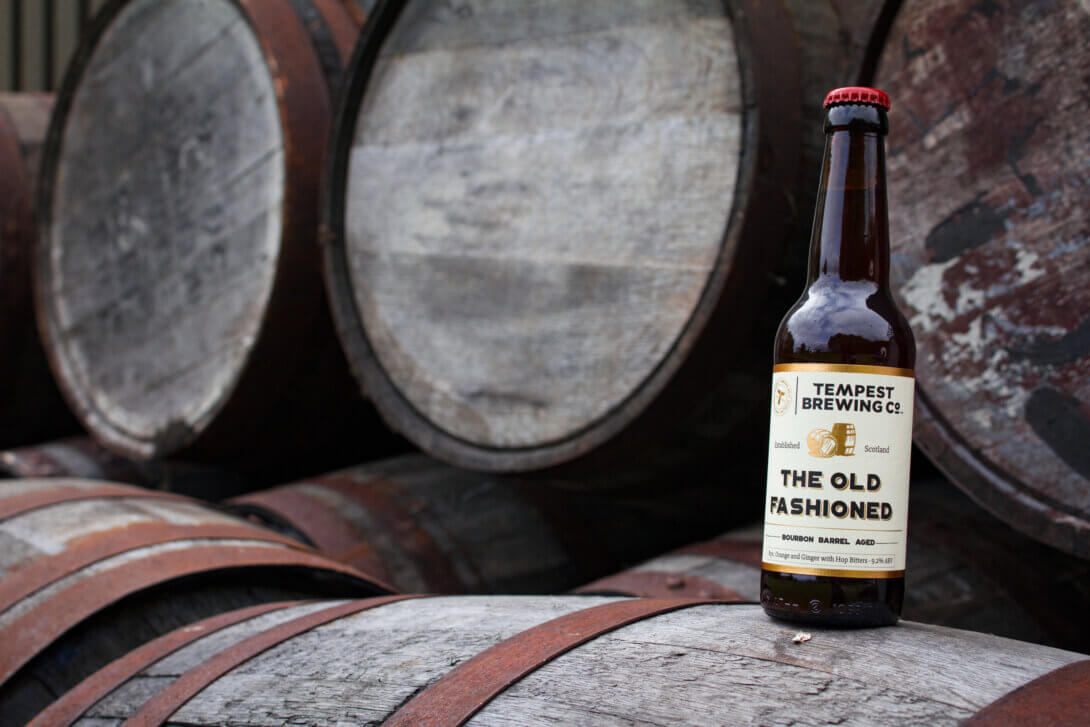 label.co.uk as Printing Partner
To meet its needs, Tempest Brewing has benefitted from label.co.uk's use of digital printing, which allows the printing of multiple design variations in a single print run. Keeping the dimensions of the brew label the same each time means an identical set of cutting tools can be used, requiring just one print run which keeps costs down. However, standardising the dimensions doesn't mean design and appearance have to be limited.
'One of the biggest benefits of digital printing for us is the flexibility and quality you can achieve with it,' adds McFarlane. 'With other types of printing there is quite a cost involved in making small changes to labels, and when it comes to quality, I can generally be sure that what is on the screen is what I get when the printed label arrives.'
Commenting on their work with label.co.uk, McFarlane says: 'There are a lot of digital printers we could work with but it's the little things like suggesting a hot foil, or pointing out a design mistake, or just genuinely taking an interest in how we're getting on that makes the difference. label.co.uk is quick, resolves issues fast and we know we're going to get a good quality label that will match the quality of the beer that goes with it.'