What is CBD
By definition, CBD – also known as cannabidiol – is a naturally occurring cannabinoid chemical compound found in cannabis plants, such as hemp. There are over 113 cannabinoids isolated from cannabis, all with varying effects.
Unlike its cousin, tetrahydrocannabinol (THC), CBD does not cause intoxication. Instead, CBD collaborates with your body's own internal system to produce naturally occurring endocannabinoid endorphins responsible for CBD's restorative abilities.
This CBD-induced chemical process has proven beneficial for many common ailments and notably, individuals that suffer from seizures and epilepsy. Scientists have found that CBD is the compound responsible for the pain-relieving affect experienced with cannabis. By extracting CBD, consumers can get the pain relief they seek without the intoxicating effects that accompanies cannabis. CBD has also been found responsible for alleviating anxiety and depression, reducing inflammation, fighting acne and even having neuroprotective properties.
The Story
Founded by Lewis & Taylor Gray, Pulse CBD is a UK based family run business which started on the back of the benefits that they all experienced while using CBD. From their oldest family member who struggled to switch off at night right down to their 4 year old Cavachon that got anxious around other dogs, CBD was a life changer for everyone. So, as a family they knew they needed to spread the message of CBD and make it accessible to all. They have achieved this by producing extensive educational articles & material on their website and providing top quality CBD products at affordable prices.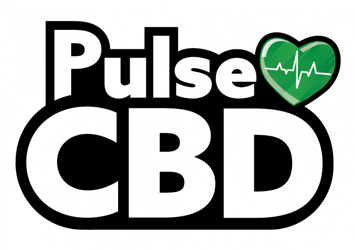 The Material
"The main feature that drew me to label.co.uk were the metallic foils offered which suited our product vision perfectly." Comments Lewis Gray, co-founder of Pulse CBD. He continues: "Previous label companies I've worked with were unable to provide the metallic look we desired and left us disappointed with their samples. To the contrary, label.co.uk's metallic material samples blew us away. In terms of quality I haven't come across other labels that come close and my designs turned out exactly as intended."
Experiences with Our Services
Lewis contacted the customer service team at label.co.uk by e-mail and phone. Lewis comments: "The customer service team had the patience of a saint and baby-stepped me through the artwork set-up process which was completely new to me.  They were astonishingly accommodating of our countless last minute changes of mind and alterations."
Lewis also used label.co.uk's online calculator tool for his no-obligation quotes. This helped him with the unit price, which was useful for product costing. "Despite label.co.uk providing extremely good value for money and being the cheapest label company we have worked with, for us, the price is irrelevant. At only pennies per label the value for money is ridiculous and we would happily pay tenfold for the kind of quality delivered," he says.
CBD for Pets
Pulse CBD also produce a range of products suitable for pets. Humans and dogs have very similar systems of receptors in their brains, nervous system and organs. These receptors respond to the chemical reaction of CBD and provide pain relief and relaxation.
The main benefits of CBD for your pet can be:
Increase of mobility;
Decrease of inflammation;
Calming of anxious tendencies
Pain relief
Improved gut health and boosted the appetite
Pain can be caused from injury, surgery or chronic and progressive disease such as arthritis. Mainstream prescribed pain management for animals will often include opioids.  Although these medications can be effective, there can be significant side effects such as liver damage and increased sensitivity to pain, which may make your pet even more dependent on the medication.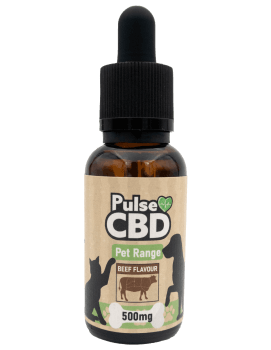 If you are interested in learning more about Pulse CBD's product's for you or your pet, head over to their online shop today or follow them on facebook or instagram.