Hunt & Stride produce handcrafted, small-batch cured beef biltong with grass-feed meat sourced from local British farms. Using only organic spices, vinegar and traditional South African dry-curing methods, the Hackney based company caters to the growing demand for all natural, locally produced, protein rich food. No additives, no preservatives, no MSG, no nitrates, and no gluten. Hunt & Stride needed labels and packaging to tell its story and reflect its craft.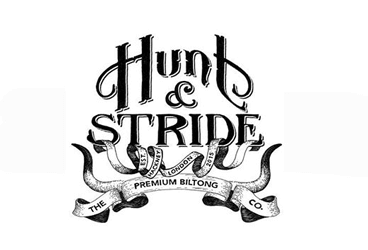 Custom Packaging
Hunt & Stride needed packaging that not only reflects its handmade, craft snacks, but since no preservatives are used, it was also important to choose packaging that would keep its products as fresh as possible for as long as possible. Working with Shotopop, one of the best illustration companies in London, the beef biltong's bespoke packaging was created around this brand message using the best packaging solution out there. Foil packs with oxygen absorbers were chosen to ensure the utmost product freshness, while the outside of the package is a brown paper material that reflects their handmade, craft snack contents to add an artisan touch.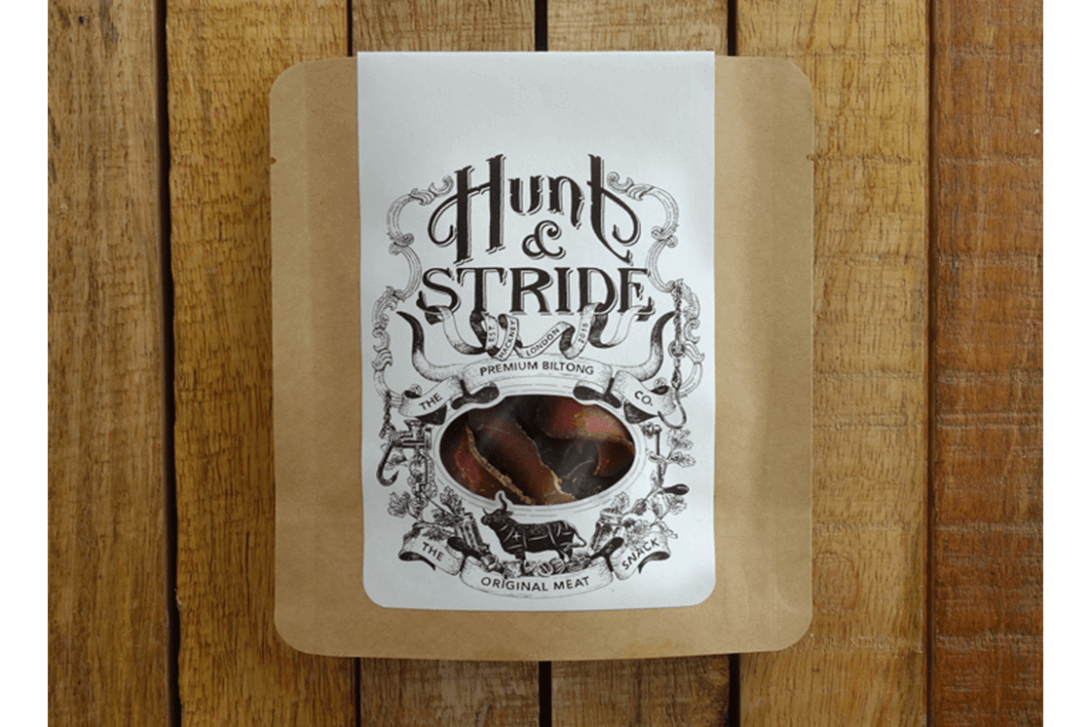 Custom Printed Product Labels
When it came to the package labels, a unique and striking design that told the Hunt & Stride story was essential. Shotopop created intricate branding designed specifically to compliment the company's favourite specialty products – like craft beer, small batch whiskey, and good red wine. This required a completely custom-made cutting tool that perfectly cut each label without compromising the design. label.co.uk had the tool ready-to-use within 48 hours.
"These brands put a lot of unique detail and personality into their labels and we wanted to do the same," says Aldie Pretorius, Senior Art Director at Aldie Creative and co-founder at Hunt & Stride. "Our label needed to reflect the craft that goes into our snacks. It was very much trial and error while developing the specific shape for our Kraft pouch. Then we had to wrap a label around it that told our story."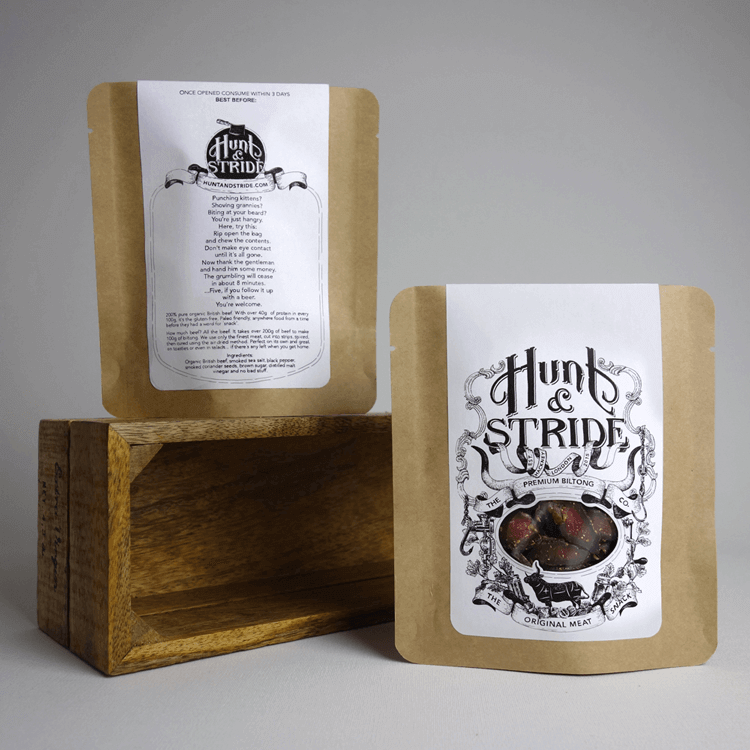 The Right Partner for Intricate Designs
"Choosing a label manufacturer isn't easy, but we had a very clear brief. Our labels need to be printed with exact and very fine details," says Aldie. "label.co.uk had a very 'can do' customer service expert who led us seamlessly through all the options available, clearly recommending the best solution."
The quality of print was another important factor when it came to producing their labels – which required extensive research to find the right label manufacturer. The Hunt & Stride branding and label design is filled with small lines, intricate shadowing, and the tiniest details that all work together to create the Hunt & Stride brand story. So, high print quality was crucial. To prove that our labels are printed in the highest quality using the latest in digital printing, we sent the Hunt & Stride team sample labels from previous print jobs. These showed just how fine of details we can print on any required material. Since the Kraft packages are heat-sealed, it was imperative to print the labels on a material that could withstand heat and moisture while maintaining the print quality and a matt craft paper appearance.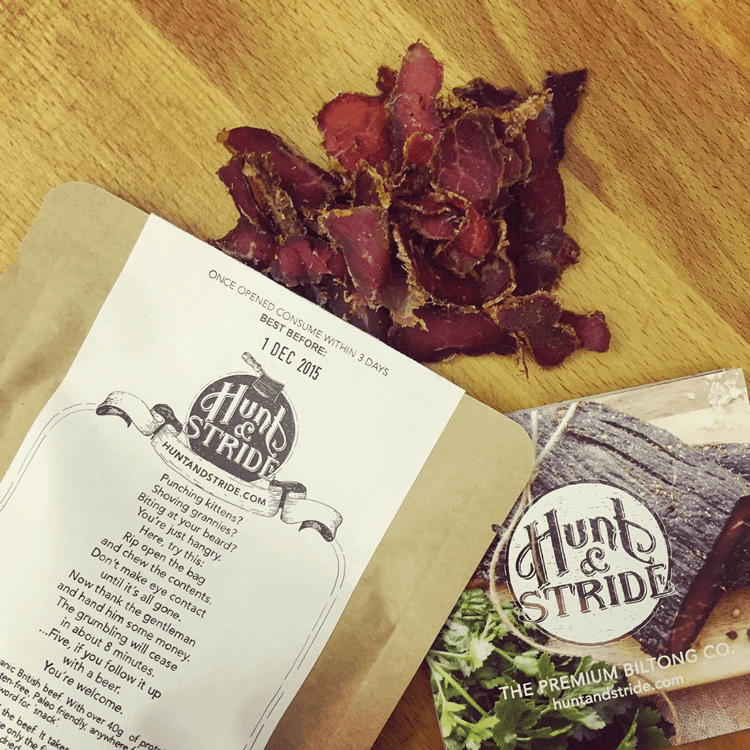 Printing with label.co.uk
The final label design is a completely custom and unique label that's interesting, striking and tells the Hunt & Stride brand story while showing off its artisan products. The labels also show off the finest in high-quality print and the benefits offered by digital printing technology that we offer our customers.
"From start to finished label, it was a joy to work with label.co.uk. Every interaction from the initial quote to account set-up was efficient and seamless," says Aldie. "We will use label.co.uk again and again."