Liz and Alan Colleran were troubled by insomnia and back pain from caravanning, where the perfect leisure environment is often compromised by an uncomfortable bed.
So, in 2003, the husband-and-wife team came upon the idea of an innovative, mattress topper, therefore filling an  apparent gap in the market.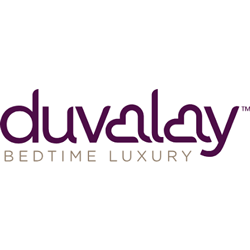 After that, Liz and Alan went on a long design process until Duvalay's lightweight, portable memory foam was born. This lead to custom-made and off-the-shelf mattresses, pillows and mattress toppers for boats, motorhomes, camper-vans and the home.
Dragons' Den
Duvalay rocketed to fame in 2011. Where Liz and Alan embarked upon a nerve-wracking journey to the Dragons' Den. In addition, appearing on the BBC show subsequently led to brand awareness, as well as an investment by 'Dragon' Hilary Devey CBE.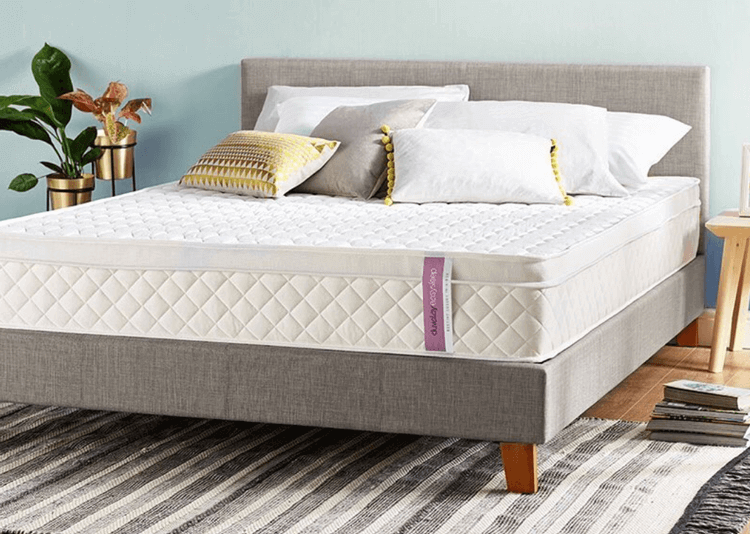 Working with label.co.uk
Label.co.uk spoke to Kayleigh Sims, Production Administrative Assistant, Duvalay to find out why they chose label.co.uk for their sheet labels.
"Label.co.uk offer a great range of labels at very competitive rates".  Kayleigh commented "They could provide us with the exact labels we wanted and at a great price."
Speed of Service
Label.co.uk aim to print label orders in 5-7 working days. If you choose the express production service you will receive your labels even quicker!
Kayleigh comments "We Couldn't fault the speed of the service, it's excellent! Always despatched extremely quickly and with updates provided along the way."