The Mission: Supporting Female Coffee Growers
Female Coffee Growers have been a focus for Caravan Coffee Roasters for a while. All year long, their Head of Coffee selects fresh, in-season lots from around the world. While their roasting and quality control teams carefully monitor the roasting process using daily cuppings and constant data logging. Both espresso and filter blends, are built upon complementary components, aiming for both flavour harmony and ease of brewing.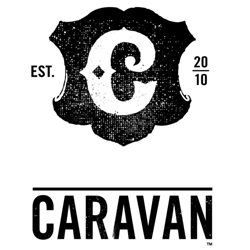 Caravan Coffee have always sought to partner with female coffee producers and featured many incredible coffees grown by women around the world. They haven't set any specific targets around this participation – until now.
Starting in 2021, Caravan committed to purchasing one third of all their coffee from female coffee producers, as part of what they call their Female Producer Program. In addition to their volume commitment, an additional premium of 10p per kilo is being set aside as a way to offset a portion of the increased costs that women face as coffee farmers. They will give this money directly to the producers themselves, to use however they see fit.
Challenges for Female Coffee Growers
Female coffee producers often face more challenges in farming than their male counterparts. This is due to limited access to resources such as training and business networks, additional domestic labour and discrimination hazards. Worldwide, female coffee producers make up an average of around 20% of all landowners, but do 70% of the harvest-related work.
According to a paper published by the Specialty Coffee Association, women encounter what is referred to as a 'double burden' in agricultural work. They work longer days than men, are expected to perform labour on the farm as well as home and childcare activities, but receive disproportionately low remuneration. This leaves them little opportunity for economic advancement, and their earning power as well as their rights as farmers and community leaders has improved little over the past decades.
Sustainable Coffee Roasting
At Caravan's roastery in the Islington neighbourhood of north London, they roast Monday to Friday on a Loring Peregrine S70.
Loring machines are the most efficient machines on the market. Using up to 80% less gas than the average drum roaster. The Loring primarily uses hot air in the roasting process. This is referred to as 'convective' heat, as opposed to 'conductive' heat from a direct gas flame like many other roasters do.
This heat model produces a clean taste in the cup, with less risk of scorching the beans. By superheating and then recirculating hot air, energy within the Loring is recaptured. This uses far less gas and creates much less smoke and chaff. With a maximum capacity of 70kg, they can comfortably roast an entire 60kg sack within 12 minutes, reducing their carbon footprint.
Working with label.co.uk
Caravan have worked with label.co.uk for several years and across a range of different product series, including the Female Coffee Growers range. We want to thank Andrea Otte, Head of Coffee at Caravan for allowing us to use her journals to share their journey with the label.co.uk community.
Are you interested in what else label.co.uk has to offer? Find out about our range of materials, our finishing touches and design service, or order a sample book to convince yourself first hand of our products' quality.