Adalt Brewing is a micro-brewery in the centre of Palma de Mallorca where different varieties of beer are produced with the best ingredients. They are three homebrewer friends who decided to launch into this adventure after many years of practice.

Their line of beers is based on small batches (up to 500 L) in which they experiment with different styles and try to improve their recipes in each brewing. From quite hoppy IPAs, to black beers and stouts, or more classic beers such as pilsner and pale ales.
The beers are packaged in cans for their product conservation qualities and for sustainability. They are also packed in barrels for bars and restaurants. In addition, Adalt is a platform to promote local artists. That is why all the labels have a unique design by a local artist, as well as the recipes of each of their beers.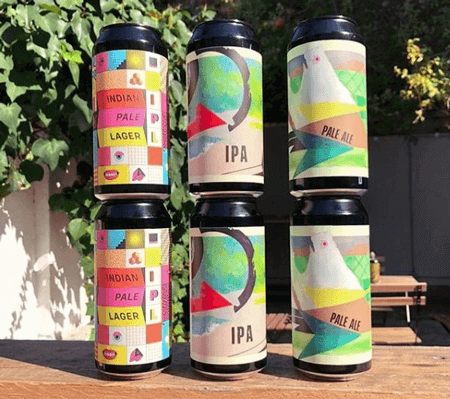 Experiences with Our Online Services
Sebastian commented 'The calculator was a very nice feature that allowed us to have a precise cost prediction with just a few clicks. I find it super useful and easy to use. It saves a lot of time'. He continues 'With other suppliers there is always waiting time for getting budgets and so on'.
label.co.uk as Printing Partner
We asked Sebastian 'What is the main reason you would recommend us?' he said 'I was looking for a professional label supplier and I found the label.co.uk website.' Sebastian continues 'Prices were in the same area as other potential suppliers I had in mind, but the user experience with your site was so great and easy that I decided to give it a try.' He goes on to say that 'It's very easy to calculate costs and to order via the website in addition to good quality, reasonable prices and fast response. After receiving the first batch of labels I was very happy with the quality of the product.'
You can find out more about Adalt Brewery on Instagram, Facebook or their website.