partial varnish or digital foil
finishings without tool requirements
cost-effective for small runs
time saving
innovative alternative to traditional Hot foil
What Exactly Is Meant by 'Digital Finishes'?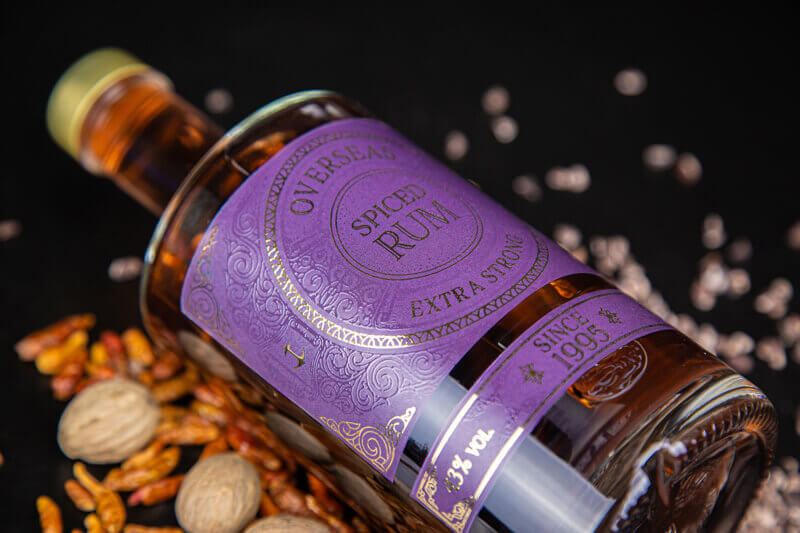 As the name suggests, finishes are the last step taken during the production of labels. Their purpose can be to protect or decorate the labels, giving them a unique, high-quality appearance. However, until now, embellishment processes such as hot foil stamping or embossing required specially produced tools, and this meant that only large runs were advantageous to amortise those costs. Get comfortable and discover the latest innovations of the digital age!
Digital Finishing for Roll Labels
What makes digital finishing really unique? Just as in digital printing, digital finishes are applied to specific points on the material using a PDF print file. Unlike traditional finishes, digital finishes do not require any customised tool: the finish is applied digitally. This not only produces unique, high-quality labels, but is also an incredibly time- and resource-efficient production solution.
This combination of digital printing and digital finishing opens up new perspectives, making it possible to create different references featuring fine finishes, even for short runs.
Digital Partial Varnish (Spot Varnish)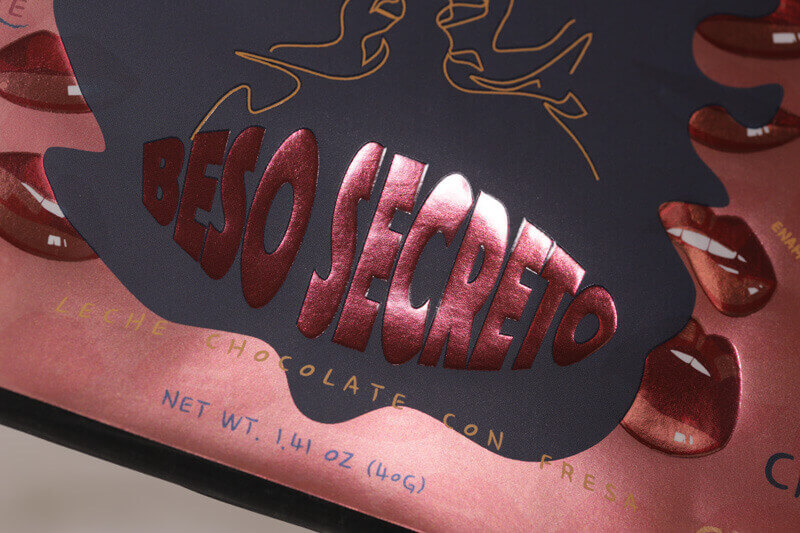 With a digital partial varnish, also known as a spot varnish, selected areas of the printed product are refined with varnish at certain points and are thus visually and haptically emphasized from the rest of the surface. Our digital partial varnishing establishes new standards for exclusive finishing and gives your products a distinctive look. Thanks to the digital finishing machine, the paint is partially applied – tools are of course not necessary here. This saves costs, time and resources!
Digital Foil
Digital foiling is a finishing method that allows you to enhance specific areas of the label by applying a foil to precise points. Unlike hot foil stamping, which requires specially made equipment, applying digital foil only requires a PDF print file and an adhesive varnish that serves as a base for the foil. This allows you to optimize costs and time. You can enrich your labels with holographic foils, gold, silver, copper foils (and many other colors on request). You will have the highest quality at competitive prices, even for small runs. Make your products shine!
Which Materials Are suitable?
Standard
matt white coated paper 90g
glossy white coated paper 80g
glossy metallic silver paper 80g
white polypropylene 60µm
metallic silver polypropylene 50µm
Premium 
tintoretto gesso 95g (FSC Mix Credit) suitable for ice buckets
frozen orion pearlescent paper 217g (FSC Mix Credit) suitable for ice buckets
What's the Next Step?
Have we caught your interest? If you are considering a digital finish for your labels, our customer service team is ready to guide you. Our team is at your disposal to show you the many finishing options, both digital and traditional. Want to experience the quality of our digital finishes for yourself? We will be happy to send you samples, free of charge of course. Alternatively, you can also order labels with digital finishes such as spot varnish or cold foil directly via our calculator. Our customer service can be contacted Monday to Friday, 9 a.m. to 5 p.m., by e-mail at info@label.co.uk or by telephone on 02035881080.
Tools and Services
In order to review and test our materials & printing quality most comprehensively, we recommend requesting a complimentary sample book or viewing the list of our standard labels online.
If you would specifically like to receive sample labels with digital finishing, you can contact us and request a portfolio of labels, selected just for you.
Our design service is a unique opportunity for you to create a stunning look for your label. The talented designers at label.co.uk are happy to help you implement your ideas!
Are you worried about complicated customs procedures while buying outside the UK? With label.co.uk you don't have to! We take care of everything! Visit our customs regulations webpage to find all the most important information for you!
Questions?
We're




here to

help!