Film Lamination: What is the Purpose of this Finishing Touch?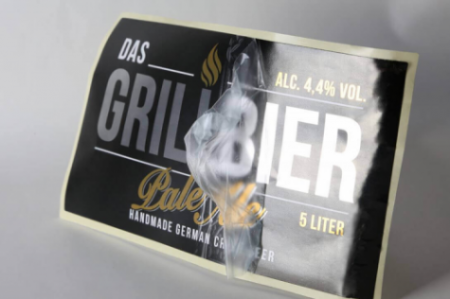 Film lamination is an additional finishing process in which a plastic film is pulled over the label.
Advantage:
The dirt and moisture-repellent film additionally protects the label from abrasion. It also enhances the value of your label, as the film is available in matt or gloss and gives your label a special, high-quality look.
This is particularly suitable for products in the chemical, food and cosmetics industries, where the products come into contact with moisture or oil, to protect the label.
Further information:
Hot Foil Stamping/Hot Foil Labels
Speak to our Customer Services team for full information.
If you have specific questions regarding a current requirement or project? Please feel free to leave us a message.
Alternatively;