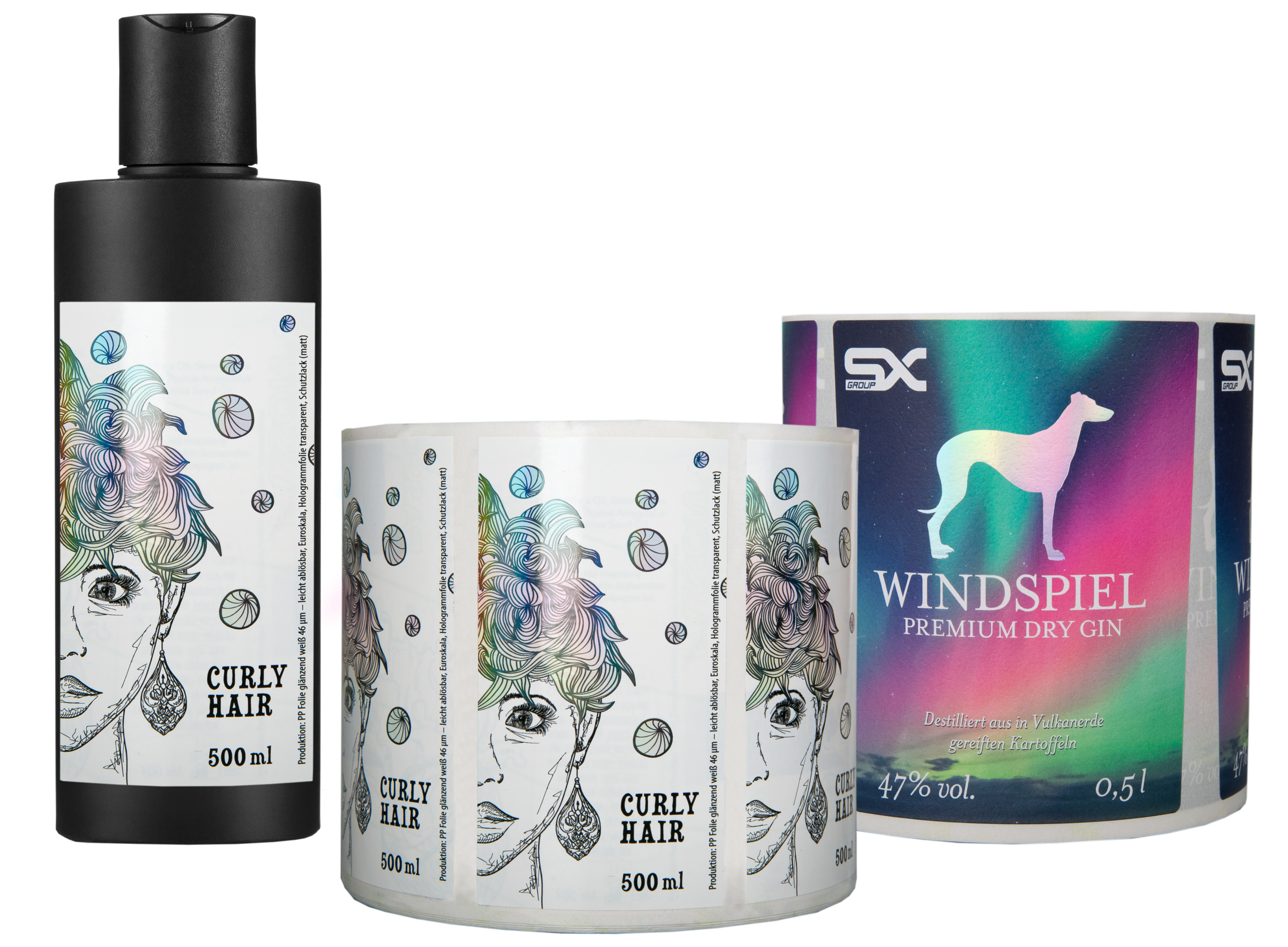 How Holograms are used in Label Printing
In the classical, physical sense, a hologram is a three-dimensional projection of an object. The depicted object seems to float in space. Until now, holograms were rather known from science fiction series', but now they have arrived in a certain way in label printing.
The hologram foil does not give your product any magic flying powers, but it can make your product stand out from the mass of competing products.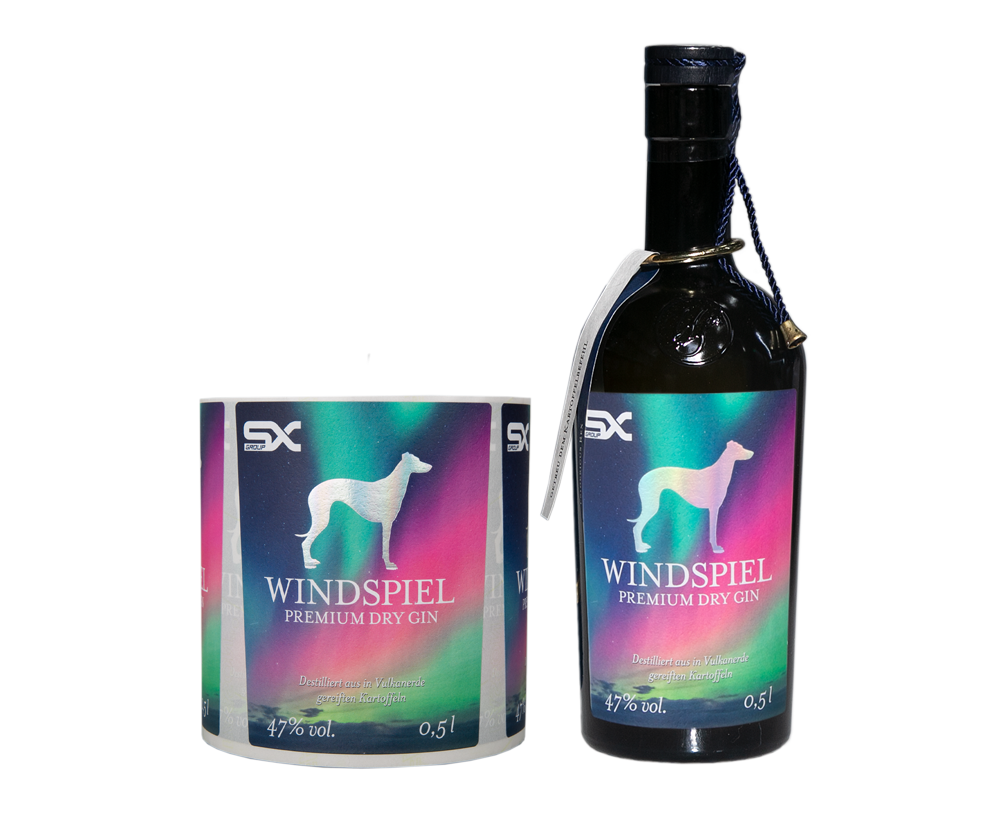 How is the foil applied?
The new foil is applied like a classic hot foil: Heat and pressure are used to apply the foil to the material. Whether lettering, individual surfaces or contours – you decide which element is highlighted and refined with the film.
At label.co.uk, you can obtain the hologram foil in two different designs: as transparent and as metallic.
To ensure that the transparent version is shown to its best advantage, your label design, including the areas to be refined, is printed first in your desired colour, foil is then applied to the surfaces to be finished.
The printed surface shines through in the respective colour and thanks to the special foil, receives a holographic shimmer that shimmers colourfully depending on the light:
With metallic hologram foil, on the other hand, the surface to be refined is itself metallic silver with a holographic shimmer:
Depending on which hot foil variant of the new hologram foil you choose, we will gladly send you sample labels of both hologram foils and make you an individual offer.
We would be happy to offer you personalised advice on all our label options!
If you have specific questions regarding a current requirement or project?
Please feel free to leave us a message.
Alternatively;