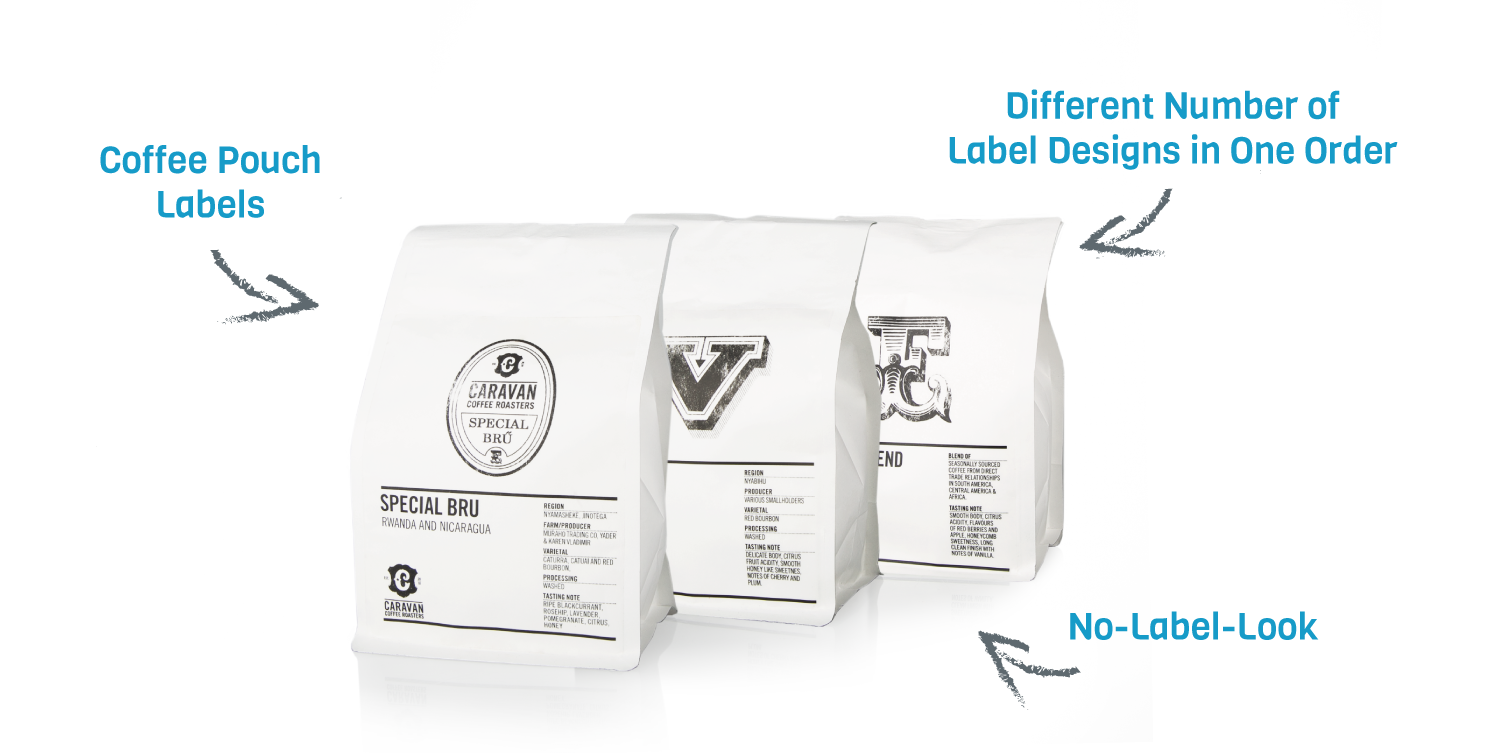 I want 3 label designs of 1,000 each, do I enter
1,000 and 3 designs or 3,000 and 3 designs?
At label.co.uk you can order several designs in one order. The prerequisite is that all designs have the same format, size, material and finish: When you order via the online calculator, first enter the total quantity of your labels. Then you can specify how many different designs should be printed. Next in the order process, upload the print files of the individual designs. This is where the variety configuration comes into play: enter the quantity to be printed for each variety and print file. It doesn't matter how many times each variety is printed. The important thing is the sum of the individual types results in the total quantity specified at the end.
Do you need assistance with your designs?  We offer some services that may be of assistance: Artwork Service
We can check that the files are print ready through our vigourous checks: Design Service
Our experienced designers can create bespoke concepts for you based on your own goals and ideas: Proofing Service
If you are not sare how your label(s) will look once complete, we will produce a sample for you in-line with our standard production methods and send to you to check. We would be happy to offer you personalised advice on all our label options! If you have specific questions regarding a current requirement or project? Please feel free to leave us a message.
Alternatively: