Who is Roger Oakes?
Roger Oakes is primarily an artist and muralist but when he was younger trained as a graphic designer. About 2 years ago a friend had the idea for Rainbow Gin. They decided to jointly pursue the project and Roger would design the branding.
During his life as an artist he has designed many things including wine labels in Portugal and another gin bottle in the UK.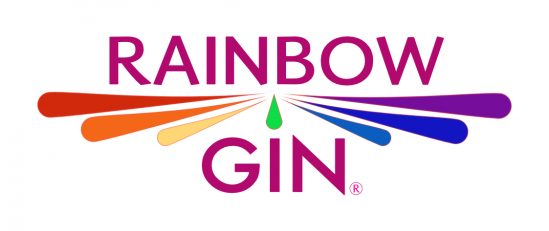 Rainbow Gin gave Roger the opportunity to design something eye-catching and colourful, something that would stand out on the shelf.
Proofing Service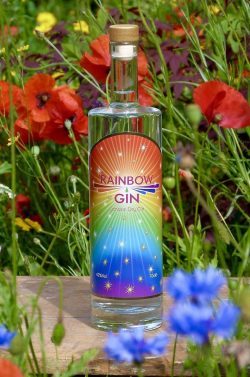 If you are not quite sure what the finished product will look like or want to test how it will look once applied label.co.uk have 3 levels of Proofing Service available.  Roger used the 'Medium' proofing service.  He comments "I had the proofing service which was reassuring as I passed it by our bottler first to check all was okay'
Artwork Service
In order to ensure his artwork was 'print ready' Roger also used label.co.uk's artwork services.  They check the artwork files, resolution of the images, produce digital proofs, correct print bleeds to name but a few.  Click here for the full service on offer.  
Roger comments "I used the Artwork services to help with layout and HPI white underprinting as I am a bit rusty technically! That was really helpful and would recommend it"
Look out for Rainbow Gin hitting the shelves soon at a distributor near you.  
If you have specific questions regarding a current requirement or project? Please feel free to leave us a message.
Alternatively;