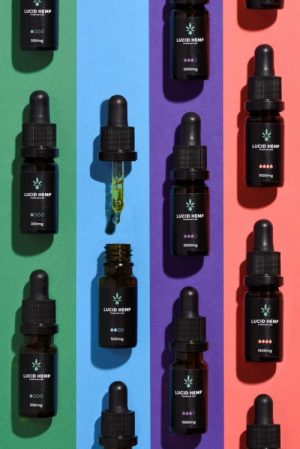 CBD Products | The Facts
Recent changes in the law have led to a variety of CBD based products flooding into our lives.   With so many products and companies involved, and the fact that CBD is a cannabis-based product with minimal regulation, it can be pretty confusing for any consumer.
At online retailer, Lucid Hemp, they are passionate about CBD and only sell products that use quality oil, extracted using superior methods and offered with no additives, flavourings or preservatives. Pure and simple CBD.
According to Lucid Hemp, financial estimates suggest that CBD is expected to account for $1.8 billion dollars in US markets alone by 2022.  In the UK, the CBD market is currently estimated to be worth about £300 million, with CBD use doubling in just the last year. Looking globally, CBD turnover is expected to be around $2.1 billion dollars by next year.
About Lucid Hemp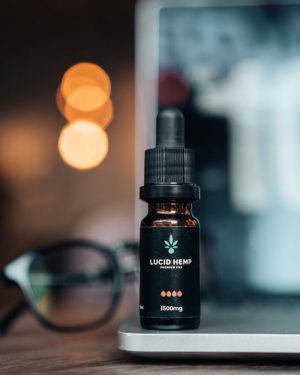 Moe Metwally set up Lucid Hemp towards the end of 2018. Health and fitness have always been a big part of his life and Moe started to look into CBD to improve his wellbeing and add to a healthy lifestyle.  With a degree in sports science, Moe understood the importance of taking care of oneself and he was keen to pass this knowledge onto others.
"I wanted to create a brand that would give Europe the opportunity to engage with CBD. I noticed that there was a distinct lack of quality in the UK CBD market, and envisioned making a brand that customers felt confident in trusting their CBD experiences to.  That's where the idea for Lucid Hemp came about," states Moe. That was about a year ago and since then Lucid Hemp has gone from strength to strength.
The key differentials with products from Lucid Hemp are threefold.  They use full spectrum oil drops, so the user benefits from the complete cannabinoid profile.  Their extraction method, using Supercritical CO2, achieves a pure, high quality blend, which does add to the cost but doesn't sacrifice on quality.  And thirdly nothing is added. Just oils that contain CBD extract and organic olive oil for palatability, that's it!
"CBD is an amazing product," Moe continues.  "It has so many different benefits for people from every walk of life, and also for cats and dogs! But with so many products out there it's important to us that we stand out and for the right reasons.  All our products are rigorously tested, ensuring quality and legal compliancy and our lab reports are available for customers to view for peace of mind. We want to be as transparent as possible."
Packaging and Label Design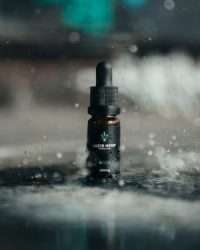 When it came to designing the packaging, Moe and his team understood the importance of visual appeal.  They spent months before the launch playing with different ideas and colour schemes but ultimately wanted something clean, easy on the eye and most importantly, easily recognisable.
 "The bottle labels were super important as there is nothing worse than buying something and having it fall apart after you have only used it a few times," says Moe. "Oil can be tough on labels so before we went into production, we made sure to test a number of different label types to see how they fared."
Why choose label.co.uk?
"We looked at label.co.uk because they are one of the leading suppliers in this field and during our research found that the quality and customer service they offered went above and beyond any other company we spoke to.  This was really important to us as these two qualities are what we pride ourselves on."
Designing the packaging and label was a fairly easy process, comments Moe. "We wanted something simple and sleek and once the designs were locked in, and we had chosen the right company to make them for us, it was all systems go. We are now currently completing the design for our custom shipping boxes, which will be in use very soon."
What does the future hold for Lucid Hemp?
There are big plans ahead for Lucid Hemp. Currently they operate across most of Europe but are looking to go global and supply premium CBD to everyone, regardless of location. They are also looking to extend their range of products and new additions will be available online soon.
For now you can find their premium products, along with plenty of information on CBD in general on their website: www.lucidhemp.co.uk.
We would be happy to offer you personalised advice on all our label options!
If you have specific questions regarding a current requirement or project? Please feel free to leave us a message.
Alternatively;