About King Bloom Cocktails
King Bloom Cocktails has made a splash in the pre-mixed cocktail industry with its range of cocktails served in jam jars and has found success in leveraging digital printing and taking advantage of its personalisation opportunities. Their original, ready-to-drink cocktails have gone through extensive shaking and tasting trials with their own mixologists in order to get the perfect balance and blend for each flavour. All consumers have to do is add ice, shake, and drink up! Having consumers or bartenders add their own ice and shake provides the bit of theatre that is a part of making specialty cocktails and gets everyone involved in a fun way.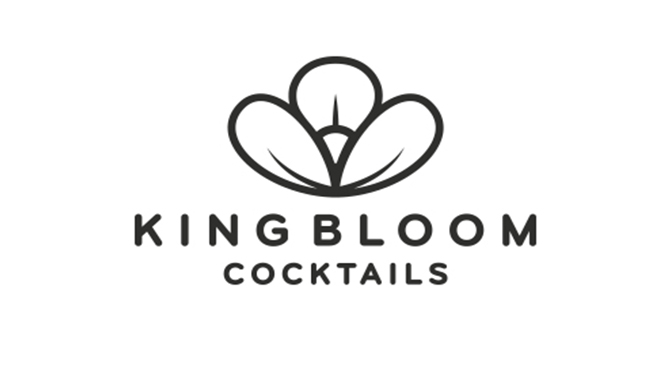 High Quality Digital Printing
The ease and fun in enjoying King Bloom Cocktails is represented through each unique hand-painted watercolour on each label – each flavour has a different watercolour painting, giving consumers a sense of each carefully blended flavour while adding a creative twist to each one. After building up layers of washes over the course of a few days, they scanned the watercolours on an A3 scanner and post-production editing was made in Adobe Photoshop, with label samples tested on both litho and digital printers. Digital printing has made it possible to print at the absolute highest quality that makes the differences between the original digital artwork and the final printed product seamless. The colours used for King Bloom's labels include a 4-colour CMYK process that is masterfully blended in-line when printing on our HP Indigo WS 6800 Digital Press. And, to provide an extra blizzardy sparkle to the Blizzard flavour – a glossy spot varnish was added to the label. With their artwork instantly sent to our pre-production team for review, the files were sent to our digital press and printed in the highest quality to bring the beautiful watercolours to life. When the labels arrived to King Bloom, they were applied to their unique jars and made ready to sell!
"Even though the watercolours have a tight cropped boundary, there's a loose flowing element to it, much like the recipes themselves," says Andy Renton, co-founder of King Bloom Cocktails. "The watercolours we use were created in one session when we were first developing the concept. There was no comparison in quality to digital and in the costings," says Renton. "Having digital printing was the utmost importance given the detail of the watercolours.The first label order was placed to label.co.uk under incredibly tight time constraints," says Renton. "The samples and quotes arrived promptly and the order process was very smooth."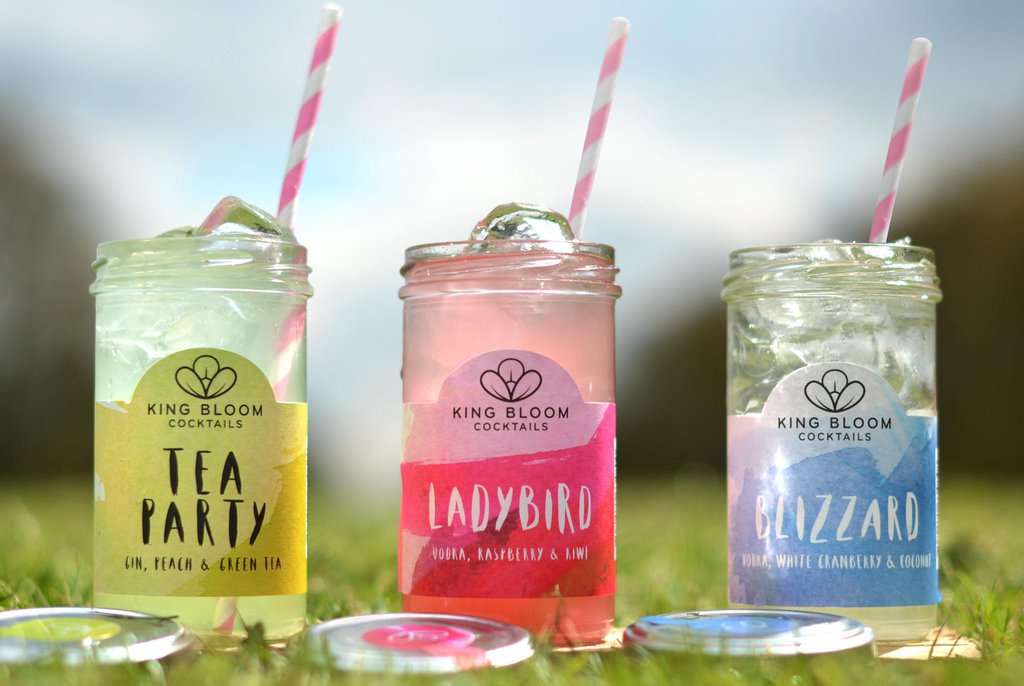 Label Personalisation
Digital printing has opened the doors for brands who are turning to customisation of their products by making personalisation to product labels cost-effective and efficient. King Bloom Cocktails has taken this opportunity to run a naming competition for their new flavour on their social media accounts on Twitter, Facebook and Instagram – a concoction blended with gin, pink grapefruit, hibiscus, rose-hip, cranberry and lemon. The contest got new and existing customers involved in an engaging way and the winner who offered the winning name – Flamingo – will now see her name printed on the backside of Flamingo labels. (Stellar effort to our Marketing Manager for submitting name finalist 'Royal Blush' to the competition!)
"All King Bloom had to do was send us print-ready files of their designs for Flamingo with the text of the winner's name placed where they wanted it to be printed onto the label," says Richard White. "What's amazing with digital printers now is we could even print a different name on each individual label. An Excel file with each name would just need to be merged with the set design and then printed!"